Disclosure: *This post may include affiliate links. As an affiliate, I earn from qualifying purchases.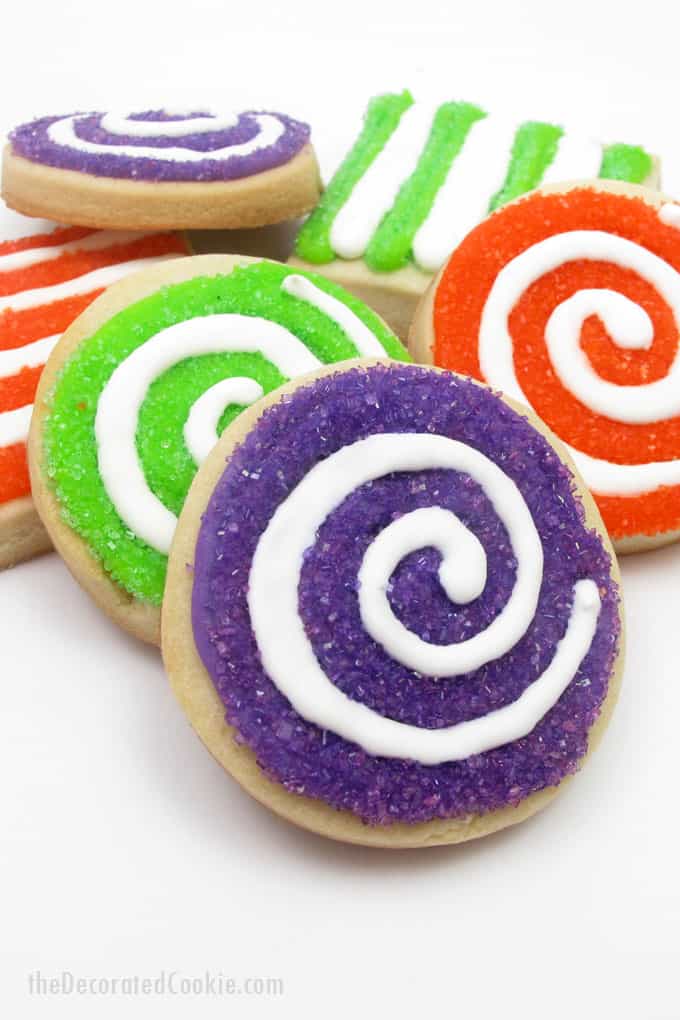 sprinkle cookies
Let's call it "the sprinkle effect." I love sprinkles. I have approximately 15,264 plastic containers of sprinkles. Fine sprinkles, sanding sugar, coarse sugar, edible glitter, jimmies, nonpareils, quins… You name it, I got it. So I make sprinkle cookies.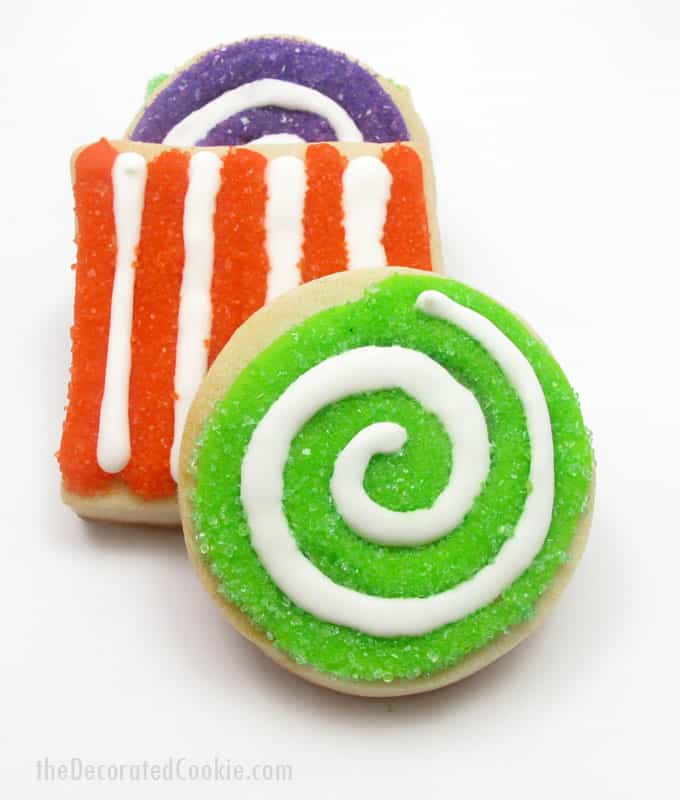 Why do I love sprinkles so? Because sprinkles cover everything. Feeling a little sloppy and imprecise when you're wielding that icing bag? Sprinkles. A little too lazy to make two consistencies of icing to flood a cookie? Sprinkles. Need more sparkle? Sprinkles.
Sprinkles are an especially useful tool for newbie cookie decorators. A generous coating of sprinkles will cover any imperfections from piping and will also hide the "lines" of piped icing, rendering flooding unnecessary. Just prepare your royal icing to a consistency that keeps its shape when piped, then coat the cookie with sprinkles immediately after piping. Hence, work with one cookie at a time. And don't be all delicate adding a few sprinkles here and there. Coat that cookie, and I mean coat that cookie with a lot lot lot of sprinkles. (I work over a plate so I can funnel the excess back in the container. Coat, yes, waste, no.)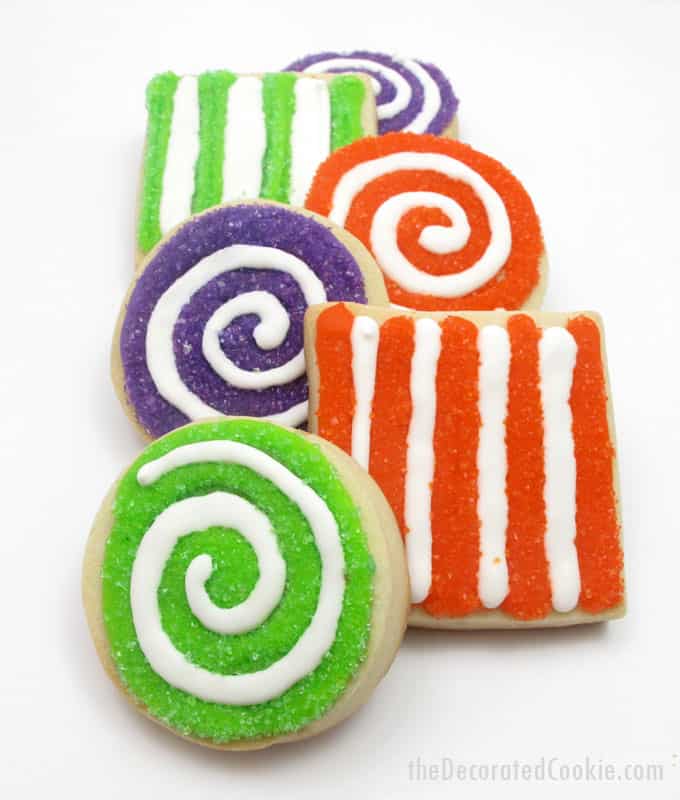 how to make sprinkle cookies
Prepare cookie dough, chill, roll it out, cut out circles, and bake. Let cool.
To decorate these, I prepared my royal icing. I tinted royal icing using Americolor Soft Gel Pastes (Bright White, Electric Green, Electric Purple and Orange, for Halloween.) Then I prepared decorating bags with couplers and size "5" decorating tips. (Find cookie decorating supplies HERE.) Pipe swirls or stripes with a color of frosting. Immediately coat with sprinkles: Hold the cookie at the sides and either overturn on a plate filled with sprinkles or hold the cookie over a bowl and coat the cookie entirely by shaking the sprinkles over the cookie. Overturn the cookie to remove excess. Let the cookie set about 15 minutes, then pipe white between the sparkly colors. Let the cookies dry overnight.