Disclosure: *This post may include affiliate links. As an affiliate, I earn from qualifying purchases.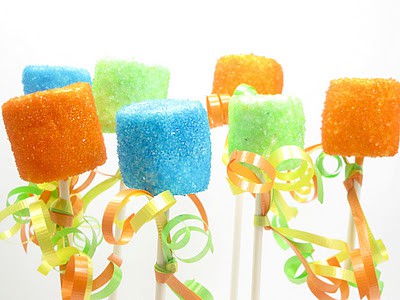 party sprinkle marshmallow pops for New Year's Eve or other holidays, with video how-tos
As if my inexperience with photography wasn't enough, I've decided to take on video. "Take on video" by propping my camera on a box and pressing the video button.
Then fiddling with the free software on my computer. So forgive the quality (or rather, lack thereof). Pretend I'm speaking louder in that second part. But here I am making sprinkle marshmallow pops.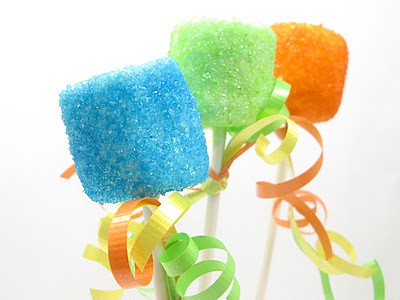 I started with something super-easy: My sparkly sprinkle marshmallow pops dressed up for New Year's with some curling ribbon. If I improve my video skills I'll try something a little more tricky.
The videos will all demonstrate techniques covered in my new book, Sugarlicious. Which by the way, you can preorder HERE. Just in case you haven't preordered it yet. And the best part? I'm going to attempt to keep them under 2 minutes. Why? Because I know what it's like to be swamped and have little patience for long videos. So here's your first 1 minute and 42 seconds (I don't know why the screen is black, but it should work, if not, you can watch HERE at YouTube):