Disclosure: *This post may include affiliate links. As an affiliate, I earn from qualifying purchases.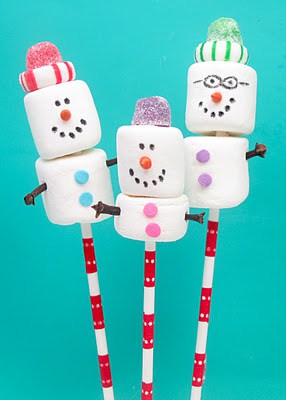 snowman marshmallow family Christmas cards as an alternative to photograph holiday cards
Every year for the front of our Christmas cards I do a sugar version of my family. Renderings of my husband, me and our daughter in cookies, this gingerbread house Christmas card, or these snowman family cupcakes. This year, snowman marshmallows.
There is a real picture of my daughter stuck inside, though, for any recipients who actually look forward to seeing real kids.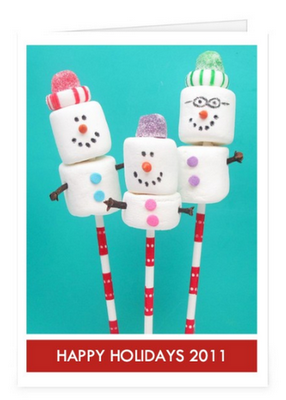 Of course, acquiring the said real photo of kid was a story of angst this year.
It involved a horrific, three and a half hour evening at a, um, popular Portrait Studio place, during which time our appointment time came and went, my daughter ran around getting filthy and frazzled and hungrier and madder, our session lasted about 3 minutes, and resulted in about five underexposed, misframed shots with my daughter blinking that cost us an exorbitant amount.
I ended up using a picture of my daughter in her fairy costume for Halloween. We are currently awaiting our refund.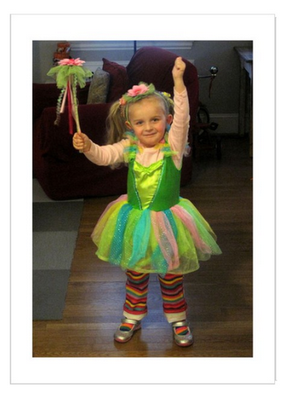 Hope everybody has happy, healthy holidays!!