Disclosure: *This post may include affiliate links. As an affiliate, I earn from qualifying purchases.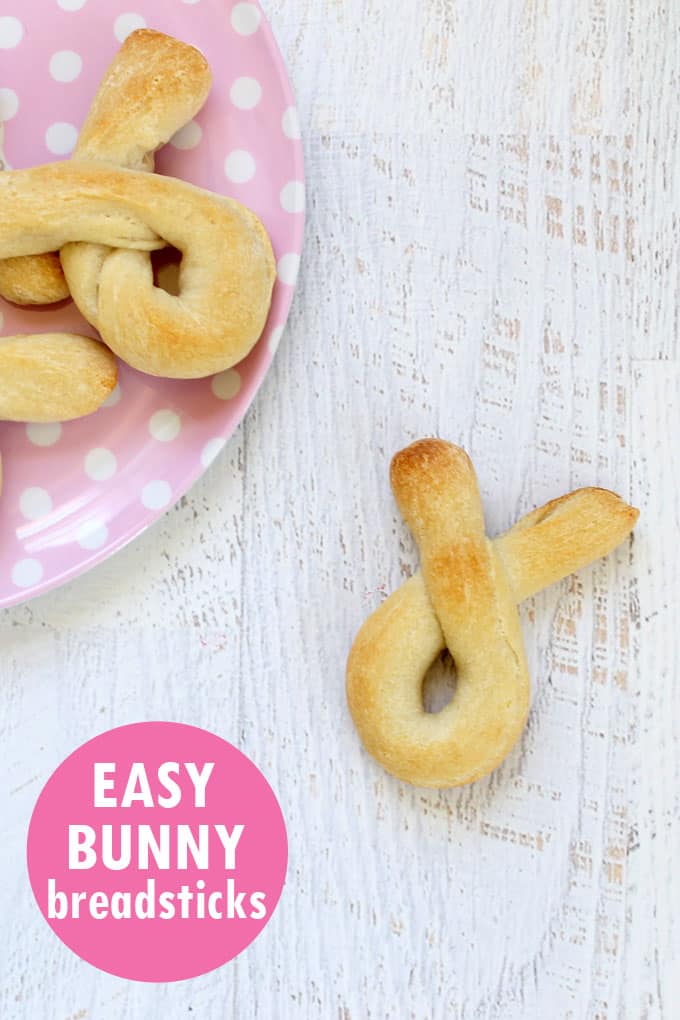 How to make super-easy bunny breadsticks for Easter dinner.
I feel confident declaring these the world's easiest bunny breadsticks to make, because I can't fathom any less steps. In fact, I don't even really know what to say about them, because they are so simple.
Yep.
Um…
So…
How are YOU doing? Tell me. What's going on?
Are you cooking Easter dinner? Or brunch? I have the perfect bread to serve. Bunny breadsticks.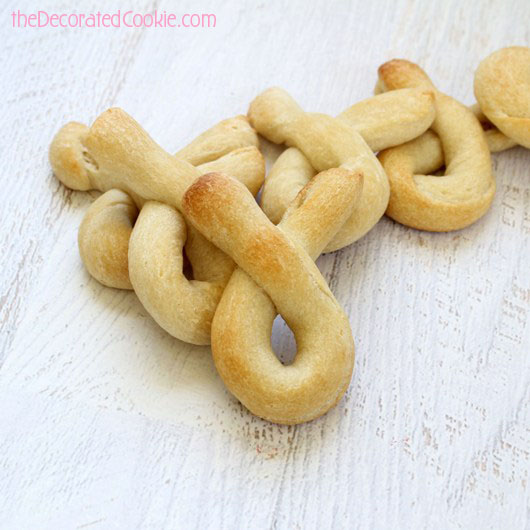 They look exactly like bunnies, don't they? I mean exactly. No confusion at all.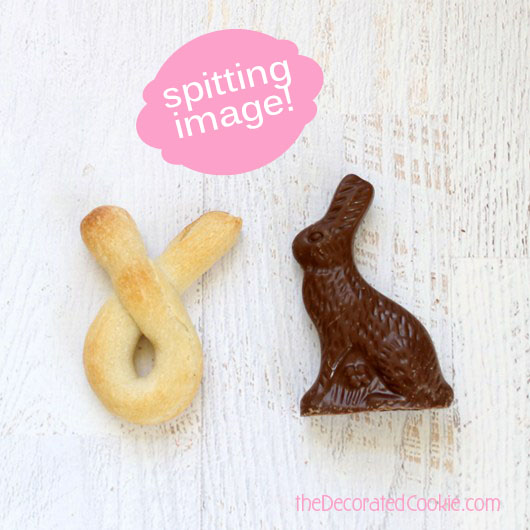 how to make super easy bunny breadsticks
you will need:
1 (11-oz.) can Pillsbury® Refrigerated Breadsticks

baking tray

parchment paper
what to do:
Preheat the oven to 375º F. Line a baking tray with parchment paper and set aside. Separate the breadsticks. With your palms, roll a breadstick on the counter to form a ten-inch log. Hold both ends and form a "U." Cross the top as shown.

Repeat with all the breadsticks.

Place on the baking tray (or two trays, if you need to) and bake for 12 to 14 minutes or until golden. TIP: Work quickly with the dough, if you can, and try and minimize handling. The more the dough is handled, the tougher the breadsticks will be.
More fun food ideas for Easter
But wait, there's more! I have a jillion ideas for Easter. Try these simple bunny cookies. Or some bunny pretzels. I also love this chocolate bunny bark.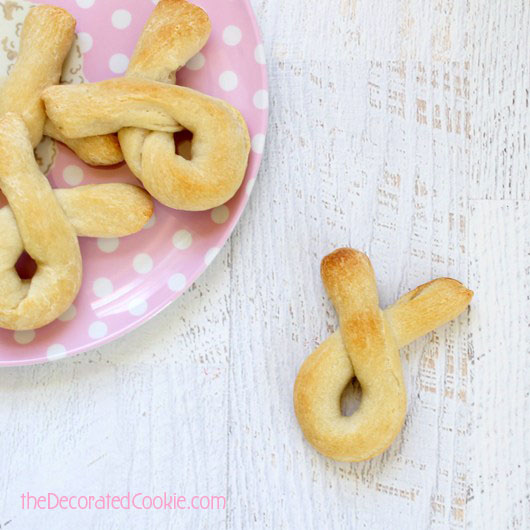 PIN FOR LATER: