Disclosure: *This post may include affiliate links. As an affiliate, I earn from qualifying purchases.


Cotton candy heart cookie pops are a cute and unique Valentine's Day treat.
heart cookies
I'm not sure if these cotton candy heart cookie pops are warm and fuzzy or sort of strange and gross. At any rate, they are easy to make.
This idea was born in the long long oh my goodness long line at Michaels craft store. The line was so very very long. And a tub of cotton candy was sitting there staring at me for such a very very long long time.
And everything comes back to cookie pops. So here are some cotton candy heart cookie pops for Valentine's day.
These should be made the same day they are served. The icing can interfere with the cotton candy over time and dissolve it, so overnight they won't maintain that fluffiness.
how to make cotton candy heart cookie pops
Here are some video how-tos, and the full written instructions are below:
you will need*
heart cookie cutter (1 1/2 inch or any size)
pink food coloring
lollipop or cookie sticks
disposable frosting bag
coupler
size "5" decorating tip
rubber band
tub of pink cotton candy
*Find the cutter, lollipop sticks, frosting bag, coupler, tip and hopefully the cotton candy at the craft store. For food coloring, I used Americolor soft gel pastes, Electric Pink. For tips on finding cookie decorating supplies, click HERE.
step one: bake your cookies
Roll out chilled cookie dough according to the recipe, about 3/8 inch thick. Cut out hearts, place on parchment paper lined baking tray and insert sticks securely into cookie. Bake according to recipe and let cool.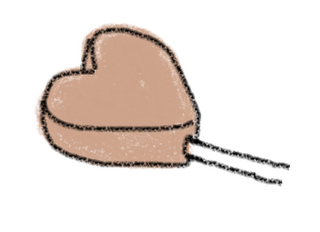 step two: prepare your frosting
Prepare frosting and tint pink. Prepare frosting bag with coupler and tip, fill with frosting and tie closed tightly with a rubber band.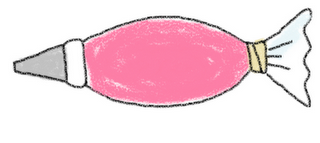 step three: decorate your cookies
Working with one cookie at a time, pipe an outline of the heart and then pipe back and forth to completely fill the cookie with icing. Immediately top with pieces of the cotton candy. Serve within a couple hours.