Disclosure: *This post may include affiliate links. As an affiliate, I earn from qualifying purchases.


paint-by-number ideas
Months ago (years?) I bought a paint-by-number kit at the craft store (see above). I've always liked to draw and paint and create, but my fine art skills are still limited, so I thought it would be a good hobby. Nice and retro. And yet it's still in the box. It's not that I don't have time for a hobby (though I really don't), it's just that instead I read my kindle and drink wine. So to inspire me to go get that box down from the attic, here are a bunch of fun paint-by-number links.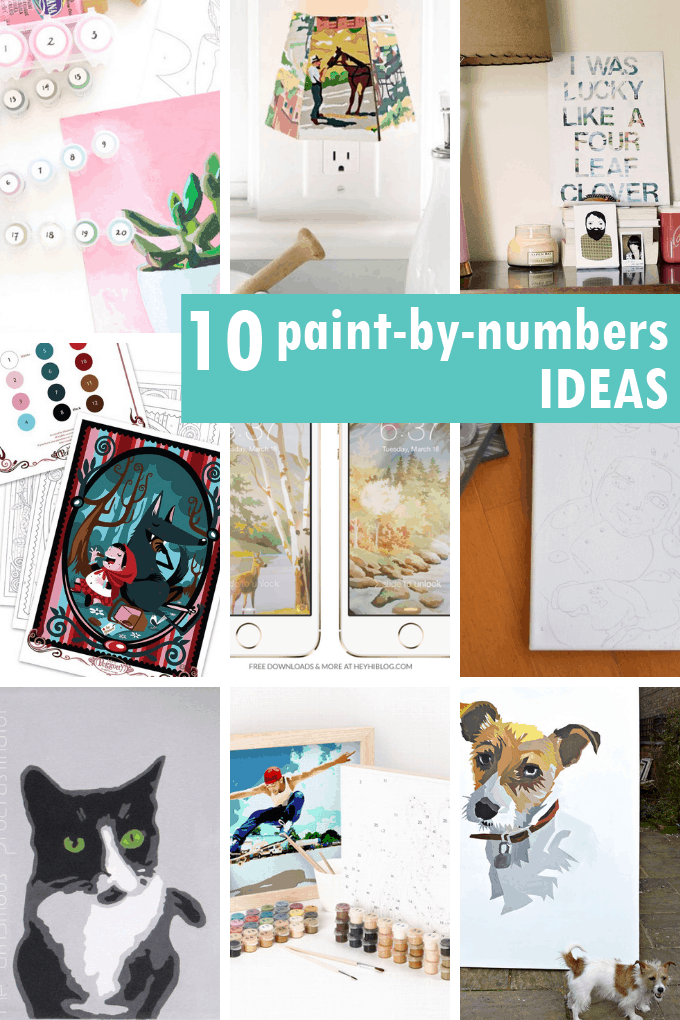 I'm madly in love with the paint-by-number downloads from this etsy shop. When I finish mine, this is my first stop. Think Little Red Riding Hood and the White Rabbit.
This shop looks freaking' awesome. Send in a photo and get a paint-by-number kit.
Learn to turn your own photo into a paint-by-number.
Use a similar paint-by-number technique to create giant wall art of your pet.
Here's a great tutorial to make a paint-by-number gift set.
Turn a paint-by-number into song lyric wall art.
Here are a few ways to use paint-by-numbers to make furniture.
Find a gorgeous printable paint-by-number and how-tos at Damask Love.
Want to dress up your phone? Here are free vintage paint-by-number wallpapers.
Look no further than amazon for a wealth of kits.
And here are some handy tips for your paint-by-numbers projects.