Disclosure: *This post may include affiliate links. As an affiliate, I earn from qualifying purchases.


Here's a little celebrity marshmallow art challenge. These famous people on marshmallows quiz will test how well I draw.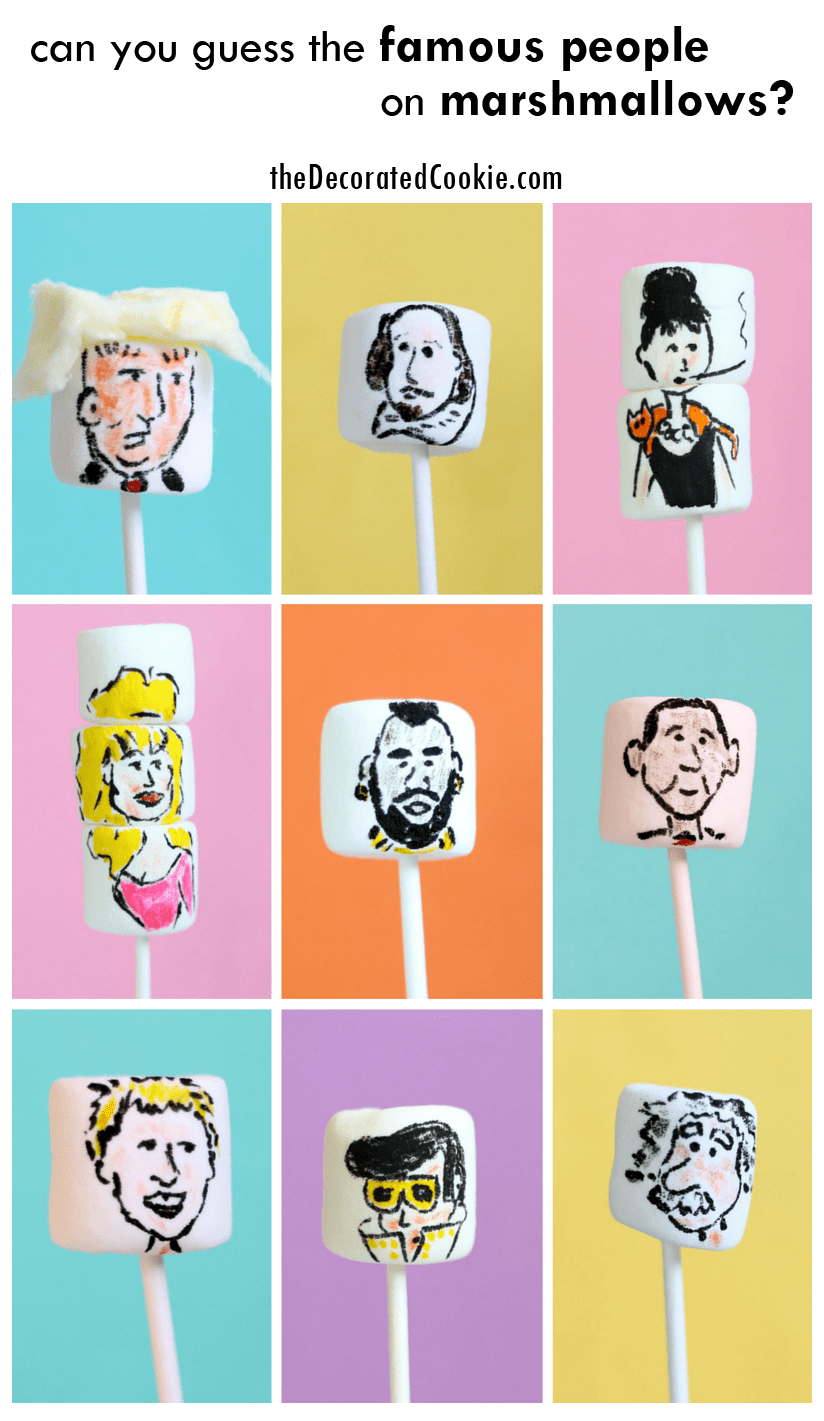 Scroll below for answers.
I've been making marshmallow art for many years now. I even started a whole "mallowart" collection over at Instagram. When I drew this tribute to the great musical artist, Prince, the day after he died, I realized how much I enjoy drawing portraits on marshmallows. I looked up pictures of Prince, zoomed in on his face, searched for drawings and investigated what features made Prince Prince, which made for a meaningful way to mourn. Even if all of those said discovered features wouldn't fit on a marshmallow anyway, especially since I've limited myself to using only edible writers, which are not super fine, I still enjoy the process of getting to know a person and trying to capture them on something small. Not only something small, but something transient, consumable and really not-at-all important.
So I grabbed my food writers and drew more portraits of famous people on marshmallows. To test your knowledge of celebrities AND my ability to capture their semi-likenesses on marshmallows, here's a little quiz. Can you name the famous people? Answers below.
And if you'd like to create your own marshmallow art, everything you need to know about edible writers is HERE.
How well did you do? And by that, I really mean, how well did I do?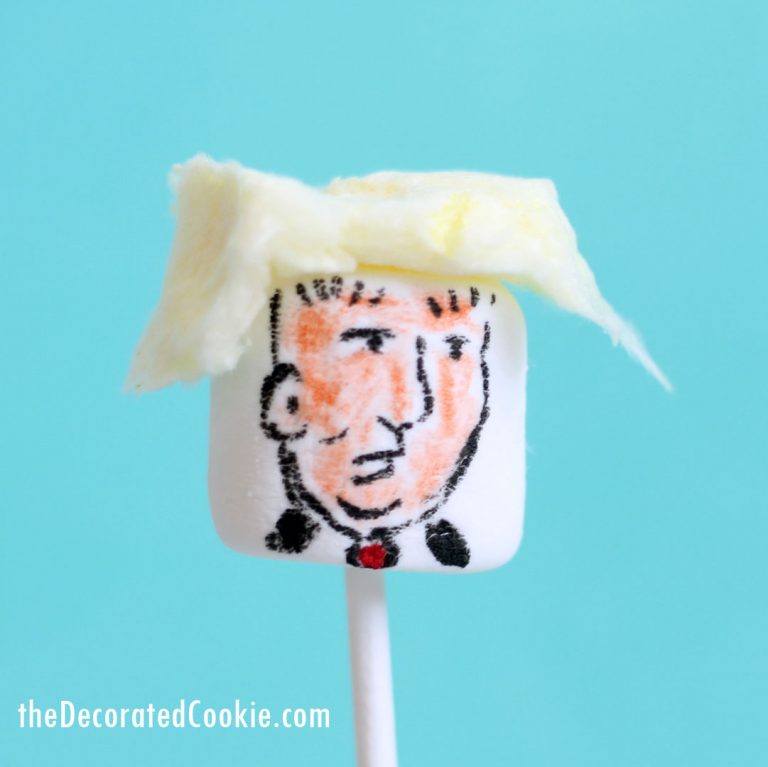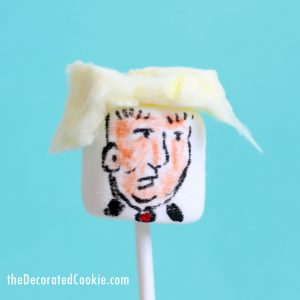 A squashable version of Donald Trump (with cotton candy hair).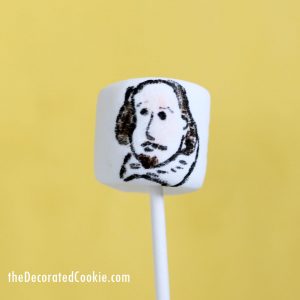 A man a bit better with words, the famous bard, Shakespeare.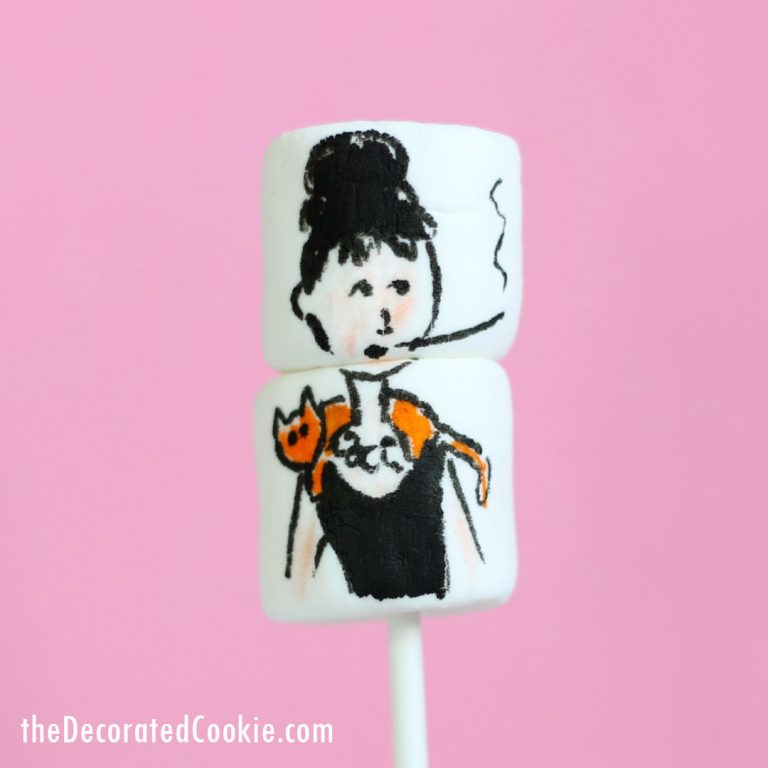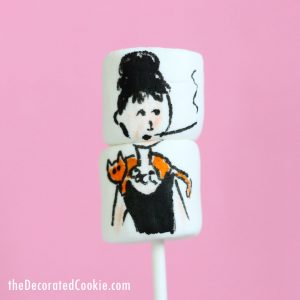 The lovely Audrey Hepburn, with Cat, from Breakfast at Tiffany's.
Country singer and all-around legend, Dolly Parton.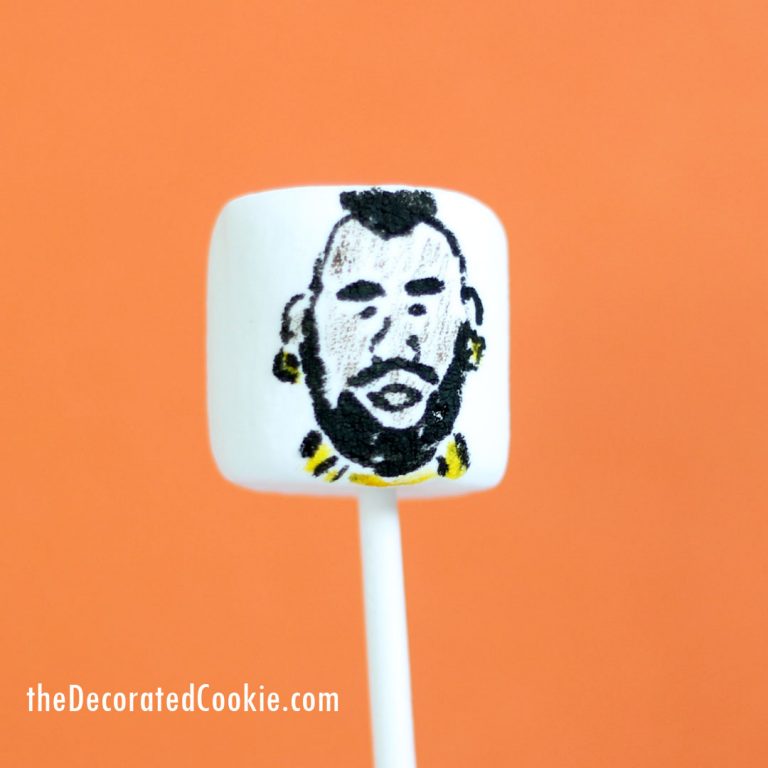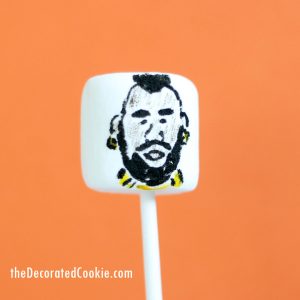 I pity the fool who didn't guess Mr. T.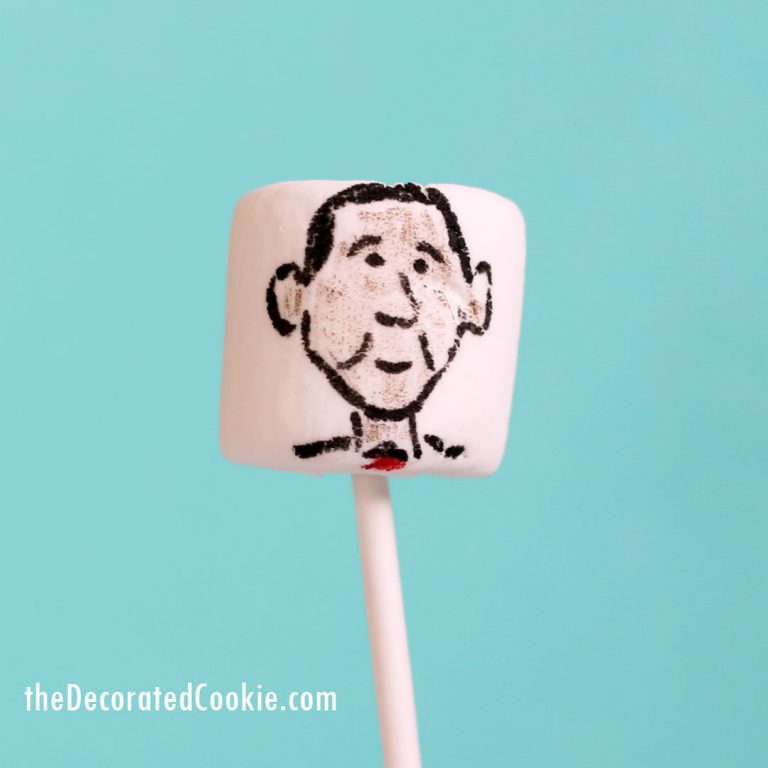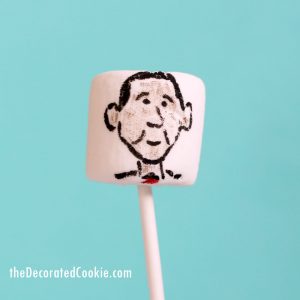 Mr President Barack Obama. I was hoping the ears would give it away.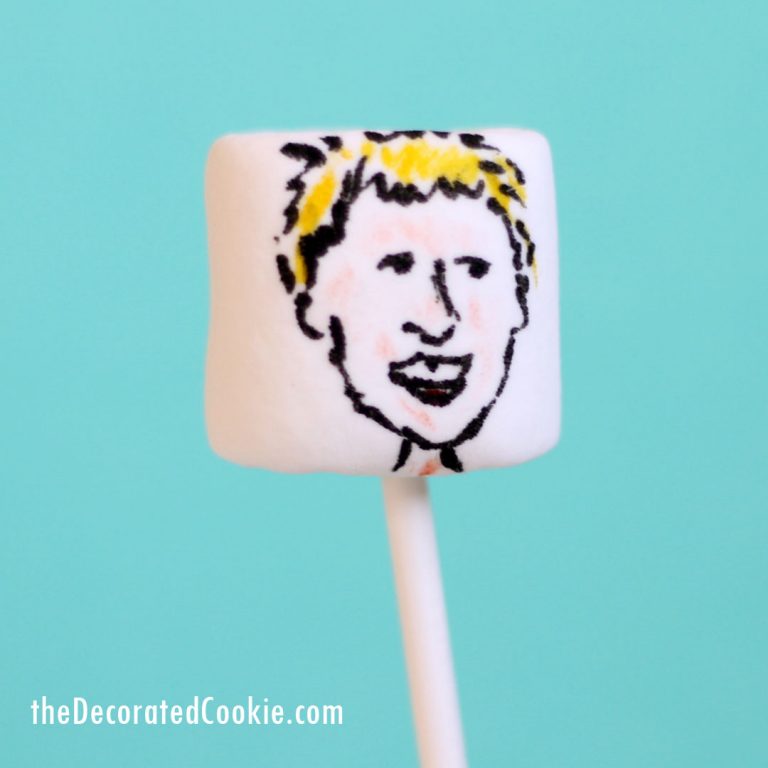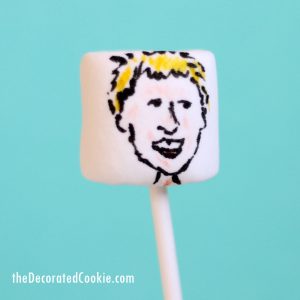 My favorite funny lady, like ever, Ellen Degeneres.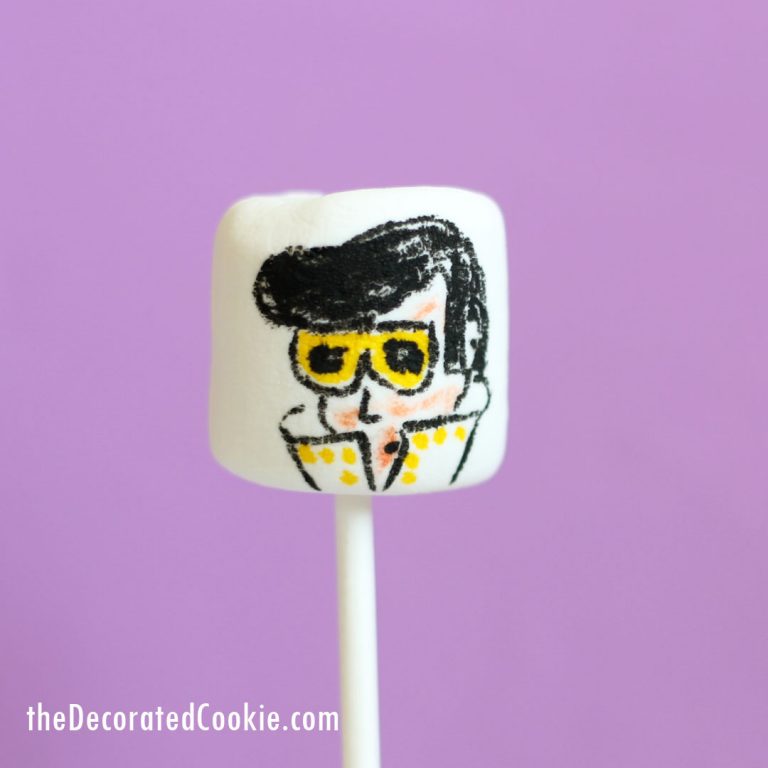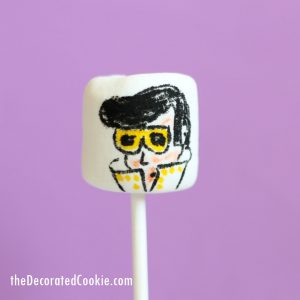 Heeey, baby, it's Elvis Presley.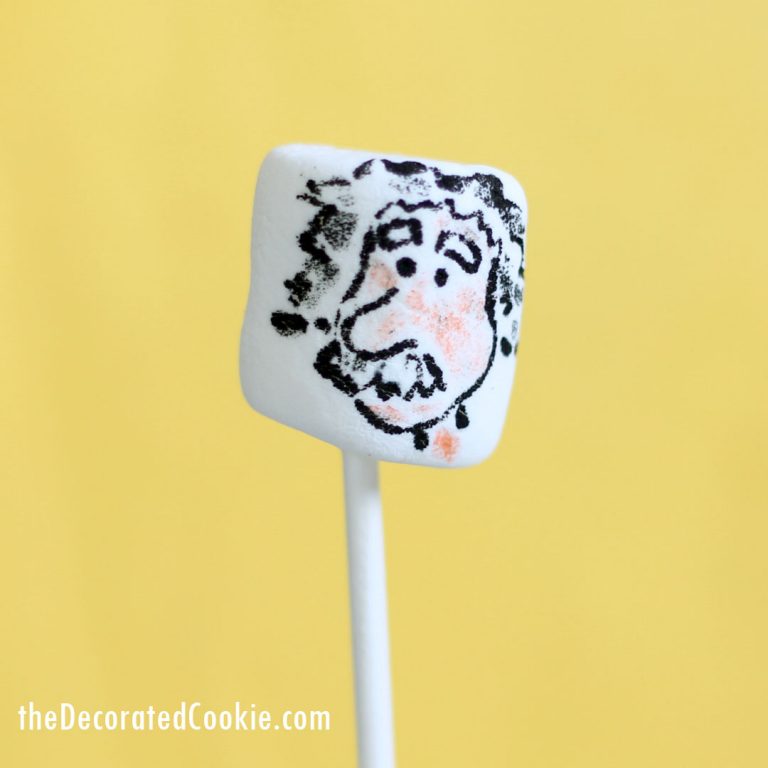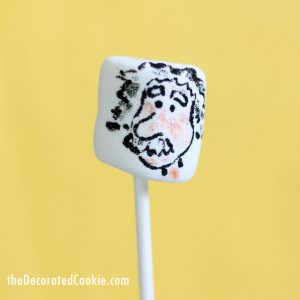 Smarty McSmartster, Albert Einstein.