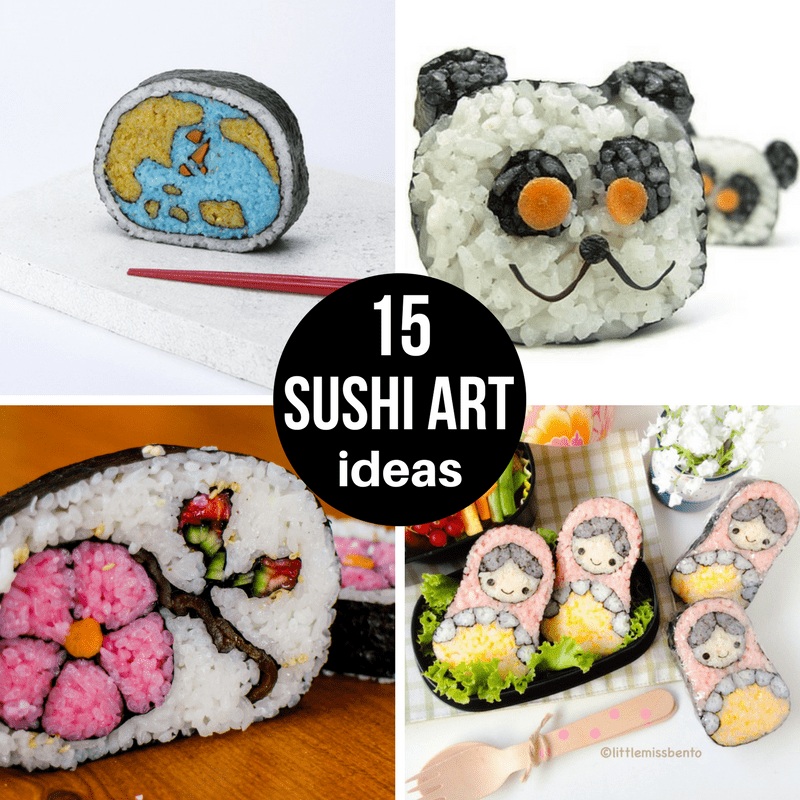 A roundup of amazing sushi art ideas from around the web.
I once made sushi. It was for a contest. I had zero sushi experience in making this sushi art, and it shows. (Note that it's pretty much all rice.) One thing has changed since I made this panda sushi, though. I love it now. I can't believe I've been missing out on the wonder that is sushi all these years. I stay away from the raw stuff, so I'm still pretty close to nil on my sushi experience. But at least now I appreciate its awesomeness more. Speaking of awesomeness, how about some sushi art?
If you like this post, you might also like this roundup of 15 unusual ways to eat sushi.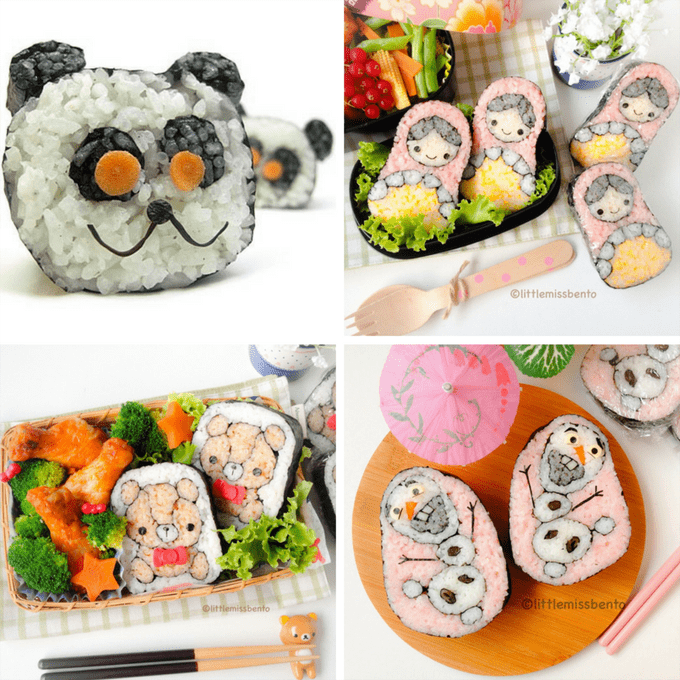 First, up, my panda sushi that is pretty much just rice. But it's cute, right?
Your next stop has to be the entire blog at Little Miss Bento. She's the sushi art master. Just a few examples of way too many: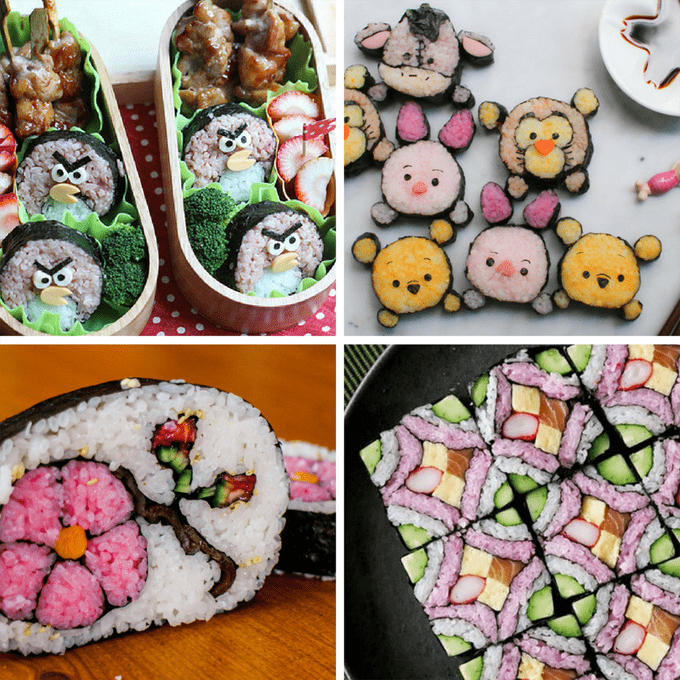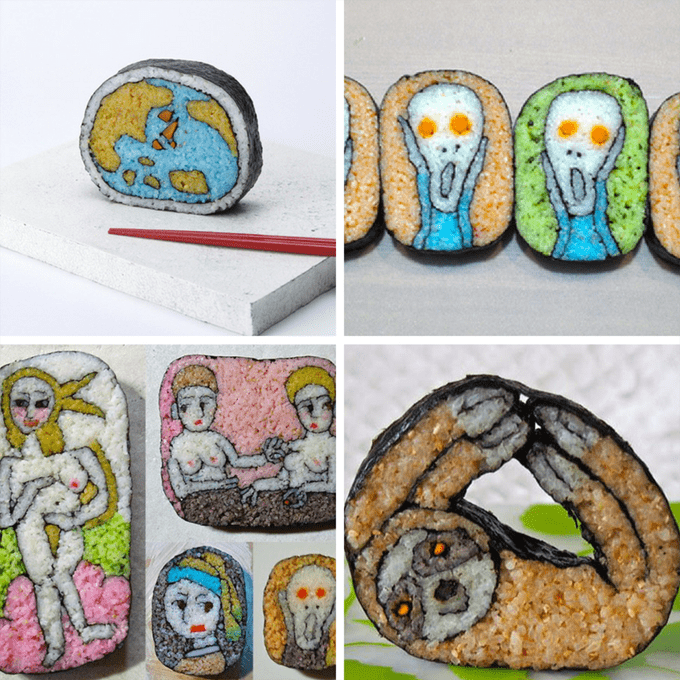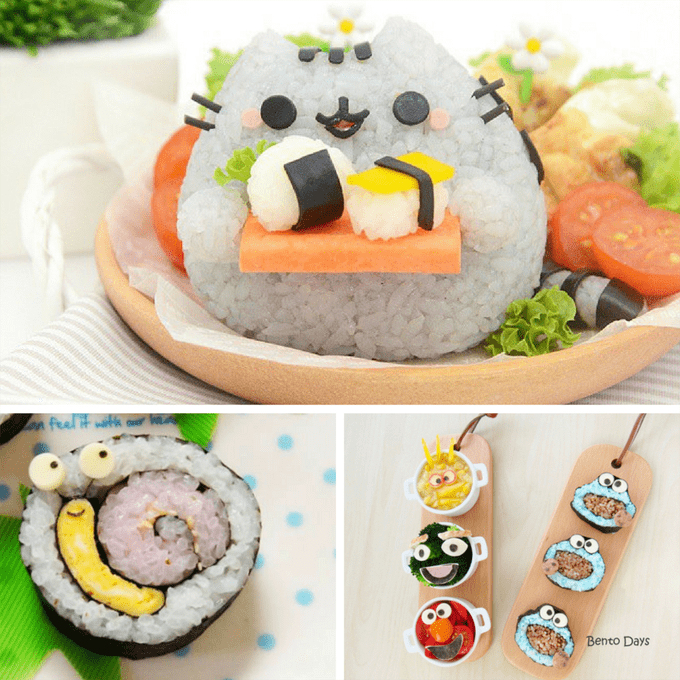 PIN FOR LATER: