Disclosure: *This post may include affiliate links. As an affiliate, I earn from qualifying purchases.


A roundup of 30 awesome rock painting ideas for kids and adults.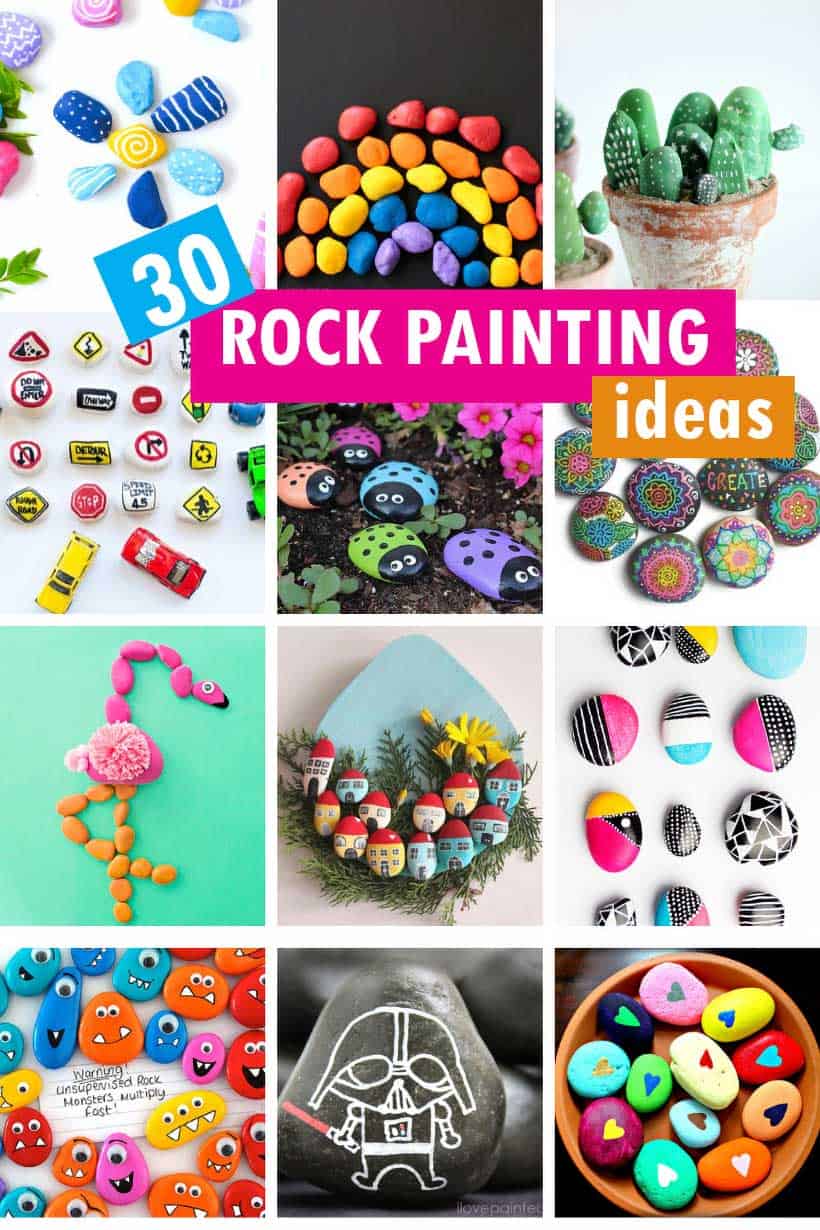 Rock painting ideas
Why paint on rocks? Rock painting is cheap. It's easy. It's fun.
You can leave them around town for a fun surprise, or make them to decorate flower pots or your garden and yard. It's kid-friendly, adult-friendly, everyone-friendly.
And… it forces you to go outside and get some exercise hunting for the perfect rocks for your project. (Or you can just order some nice, clean rocks from amazon.) And there are so many rock painting ideas out there.
more fun craft roundups
Like this idea?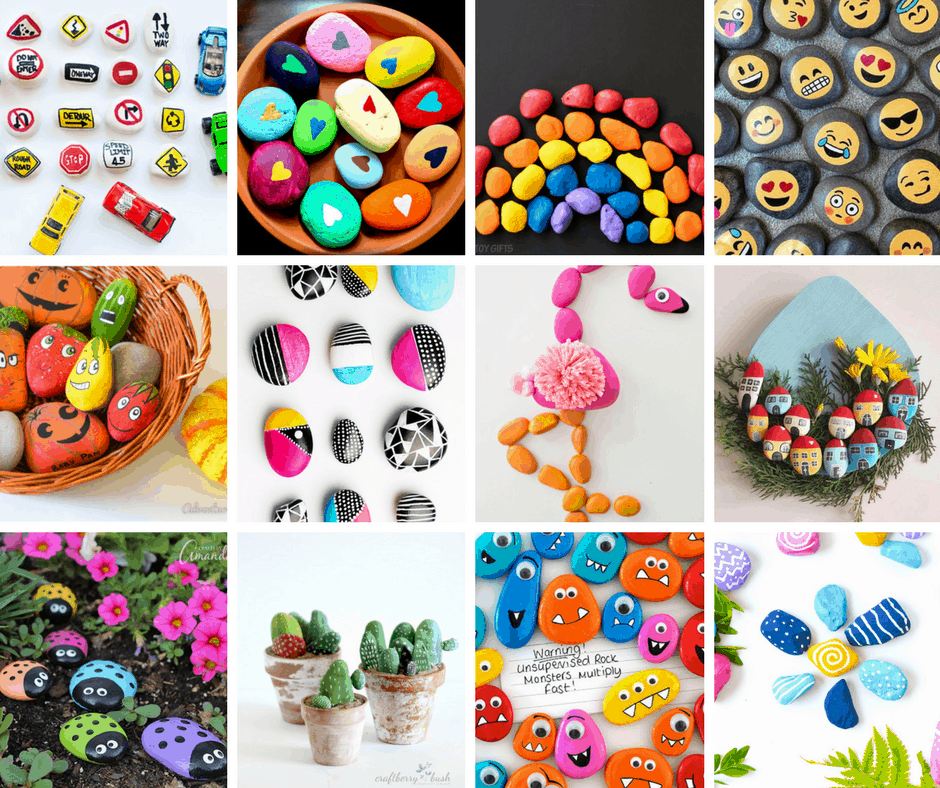 How do you paint on rocks?
All you need to do is find some rocks. Clean them up. You can wipe them with rubbing alcohol to make the paint stick even better. Paint with regular acrylic craft paint, found at the craft store. And that's it! You can seal the rocks with a spray sealant, but that feels too chemical-ly for my taste, so I skip that part.
Now that you have the how-tos, what will you paint? Here are 30 awesome ideas for painted rocks to inspire your projects.