Thanksgiving appetizer idea
These Babybel cheese turkeys are the cutest, simplest Thanksgiving appetizer ever. As I typed "Thanksgiving appetizer" I reminded myself to add these to this roundup of turkey-themed appetizers, because there are that many in the world. Or this roundup of fun food ideas for Thanksgiving, because gosh you people are clever.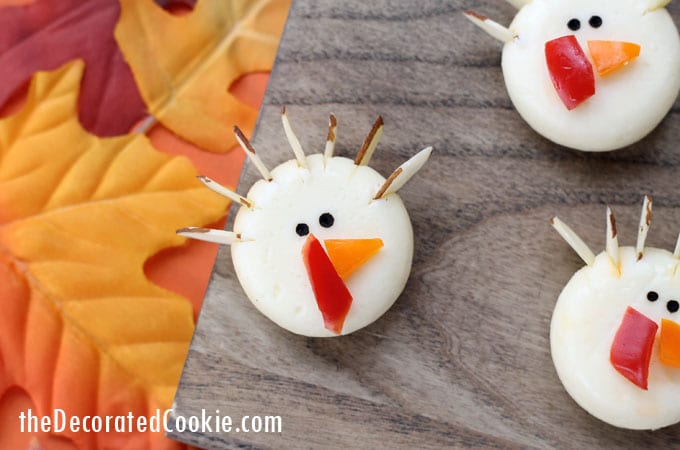 babybel cheese turkeys
All you need are a few items to make these: Babybels, a black food pen (find this in the craft store, or click the link for more information), some sliced almonds and red and orange peppers. If peppers aren't your thing, use any comparable fruit or veggie pieces, such as a red apple, carrot or tomato. Here, the beak and wattle are just resting on the Babybel cheese, but if you want them to stick, add a dab of cream cheese as glue. Serve them as is or on crackers.
Here's a dandy video with the how-tos you need, or kick it old school with written instructions below.
How to make Babybel cheese turkeys for a Thanksgiving appetizer
you will need:
Babybel cheese, unwrapped
red and orange or yellow bell peppers
black food pen
sliced almonds
cream cheese (optional)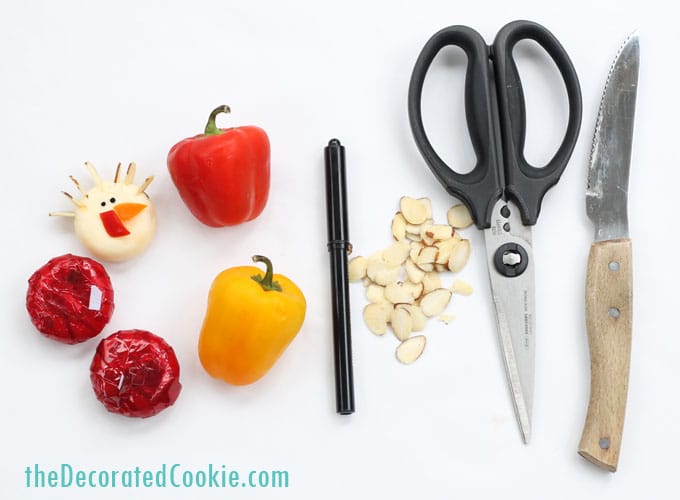 what to do:
Draw two dots on the cheese for eyes using the black food pen. Use a knife to make 6 or 7 small slits around the top rim of the cheese. Insert almond slivers. Use scissors to cut pieces of red and orange or yellow peppers for the wattle and bill. Place the wattle and bill on the cheese. Optional: To adhere the wattle and bill, use a dab of cream cheese as glue. Serve as is or on crackers.