Disclosure: *This post may include affiliate links. As an affiliate, I earn from qualifying purchases.


Color cookie dough shades of green to make these easy Christmas wreath cookies.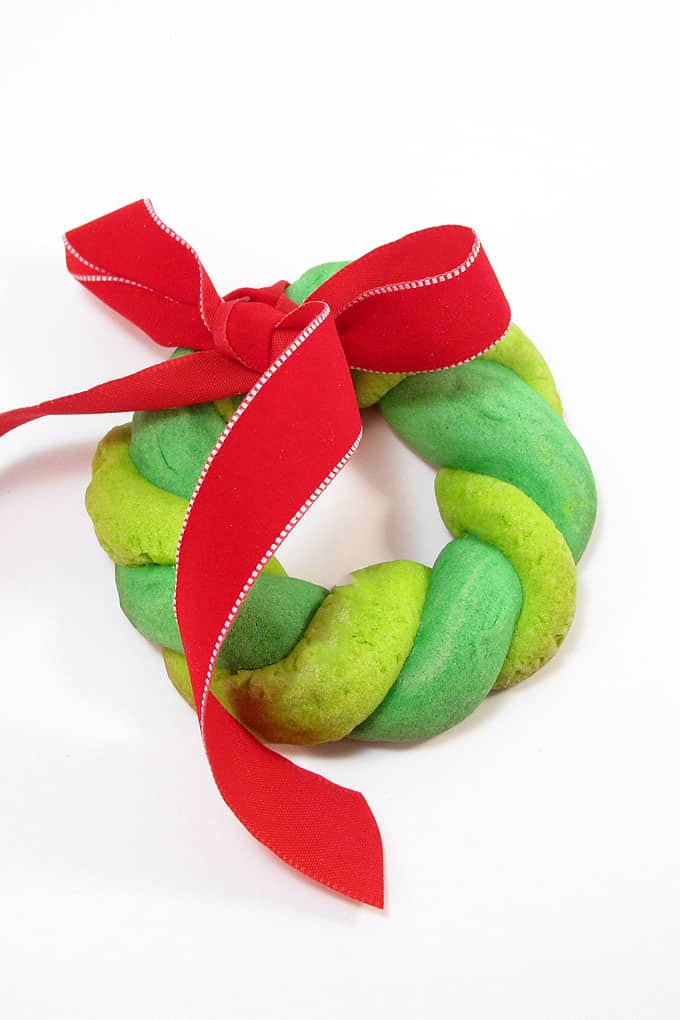 Christmas wreath cookies
These Christmas wreath cookies are a twist on the classics, full of color and easy to make. They make a wonderful holiday treat to make, eat, and give. Package with a red bow.
How to make Christmas wreath cookies
you will need:*
what to do:
Prepare dough and divide in two. Tint each with different shades of green food coloring, knead well and chill according to recipe. Take a small amount of dough and roll with palm on hard surface to create a snake shape. Repeat with the other shade of green dough. Snip both ends of the "snakes" so each green snake is the same size. Twist two green snakes together and gently smush ends to make a circle. Bake according to the recipe and let cool. Tie ribbon bows around the wreaths, if desired.