Disclosure: *This post may include affiliate links. As an affiliate, I earn from qualifying purchases.


Step-by-step instructions for decorating cookies as Christmas stocking cookies you can personalize with names.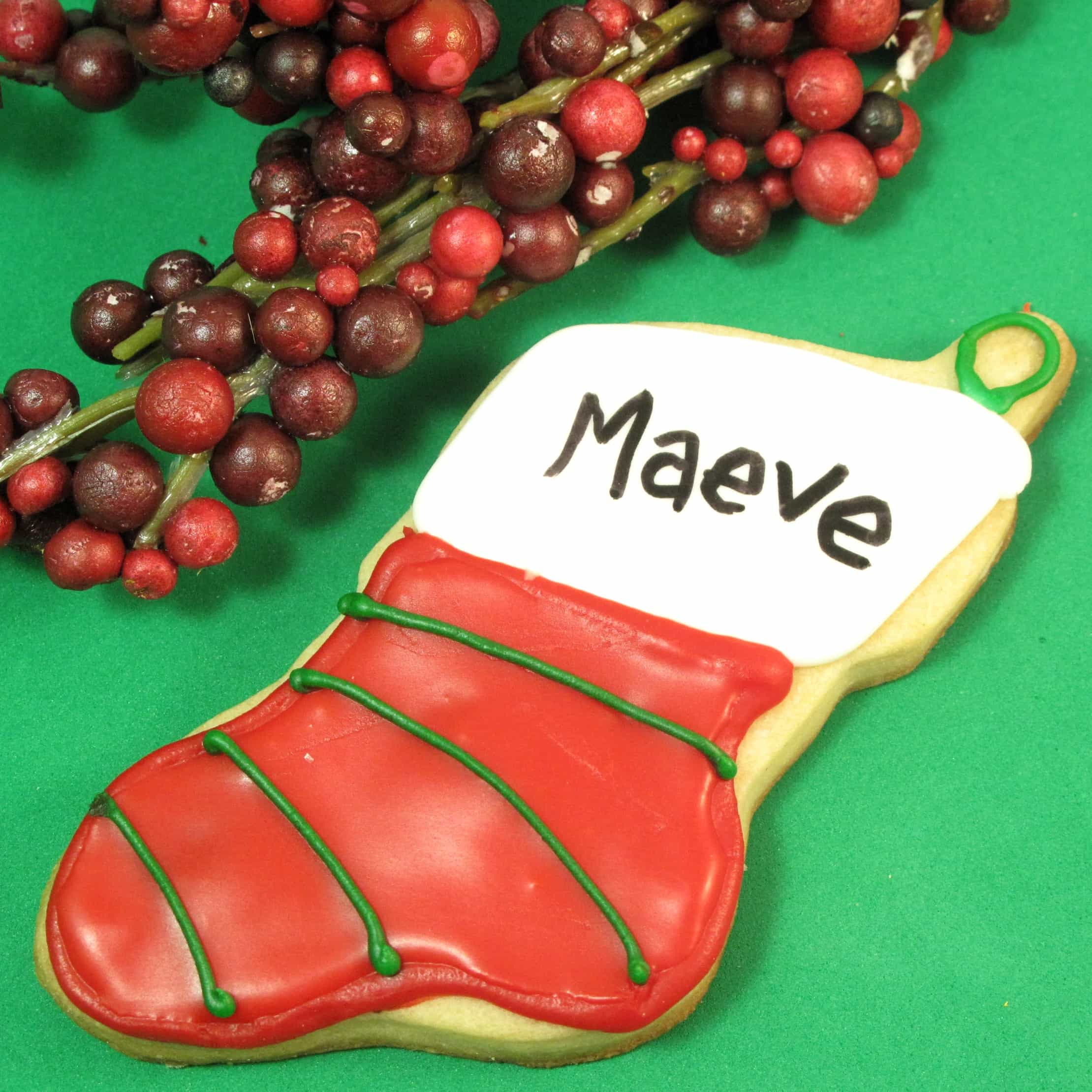 Christmas stocking cookies
These fun, personalized Christmas cookies are sure to be a hit. Use a black food coloring pen on dried and flooded royal icing on these Christmas stocking cookies.
more Christmas cookies ideas
How to make Christmas stocking cookies
you will need:*
cut out cookie dough and royal icing
stocking cookie cutter
food coloring (red, white and green)
3 disposable decorating bags
3 couplers
3 decorating tips, sizes "4," "4" and "2"
rubber bands
edible pen (find food pens at the craft store)
*Find cookie decorating supplies information here.
Prepare dough and icing according to the recipes and cut out stocking cookies. Bake and let cool.
Color frosting with white, red and green coloring and prepare frosting bags. Fill white bag using a 4 tip, red with a 4 tip and green with a 2 tip. Outline stocking cuff with white frosting and the stocking with red frosting. Let set about 15 minutes and flood each with white and red frosting respectively. Let set well, a couple hours at least.
Pipe a design on the stocking, such as stripes, with the green frosting. Write a name on the cuff with the edible pen. Let dry overnight before packaging cookies.