Disclosure: *This post may include affiliate links. As an affiliate, I earn from qualifying purchases.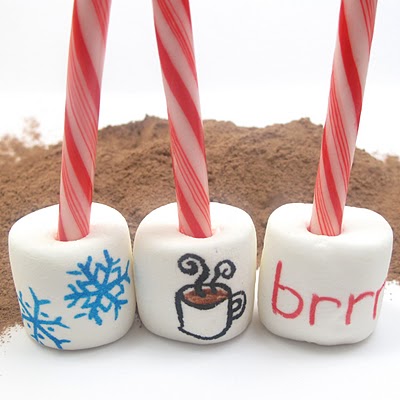 hot cocoa marshmallow stirrers
These hot cocoa marshmallow stirrers are in the category of super-easy-last-minute Christmas or winter-themed treat. And a great li'l gift idea, too, packaged with a mug and hot cocoa.
If you like these, check out this hot cocoa and snowman marshmallow gift jar.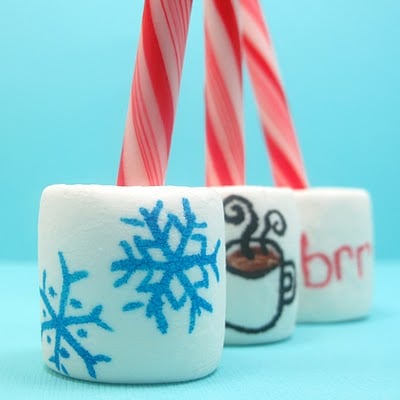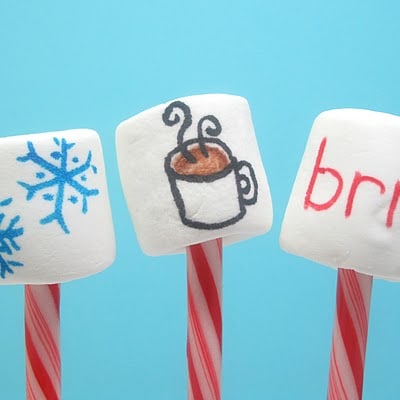 how to make hot cocoa marshmallow stirrers
you will need:
marshmallows
candy canes
edible writers*
*I prefer Americolor Gourmet Writers or FooDoodlers Fine Line pens. Buying the sets is best, but you will only need blue, brown, black and red.
step one: skewer your marshmallow
Break off the hook part of the candy cane and stab the marshmallow with the broken end. You can make a hole first with a skewer or toothpick if you like.
step two: draw your designs
Follow the instructions below to draw the designs. Or, make your own. A snowman face would also be cute. Or write "dunk me."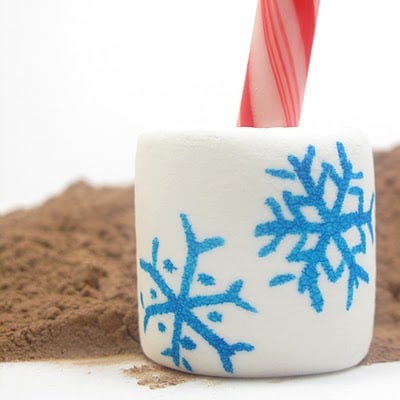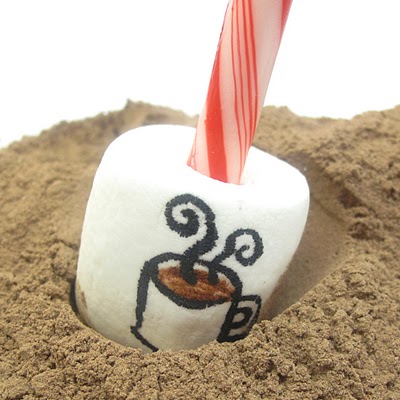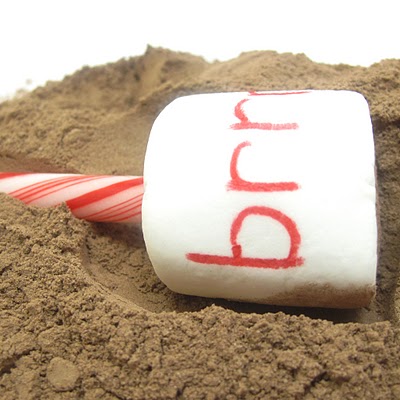 how to draw a snowflake:
1. with a blue pen, draw and "X"
2. draw a line through the "X"
3. add "V"s and dots to the spokes as desired


how to draw a cup of cocoa:
1. draw and fill a brown oval
2. outline a black circle around the oval, leaving some white space at the top
3. draw the rest of the mug
4. draw the handle (two backwards "C"s)
5. draw the steam (curlycues)



how to draw brr:
1. um, write "brr" with red