Disclosure: *This post may include affiliate links. As an affiliate, I earn from qualifying purchases.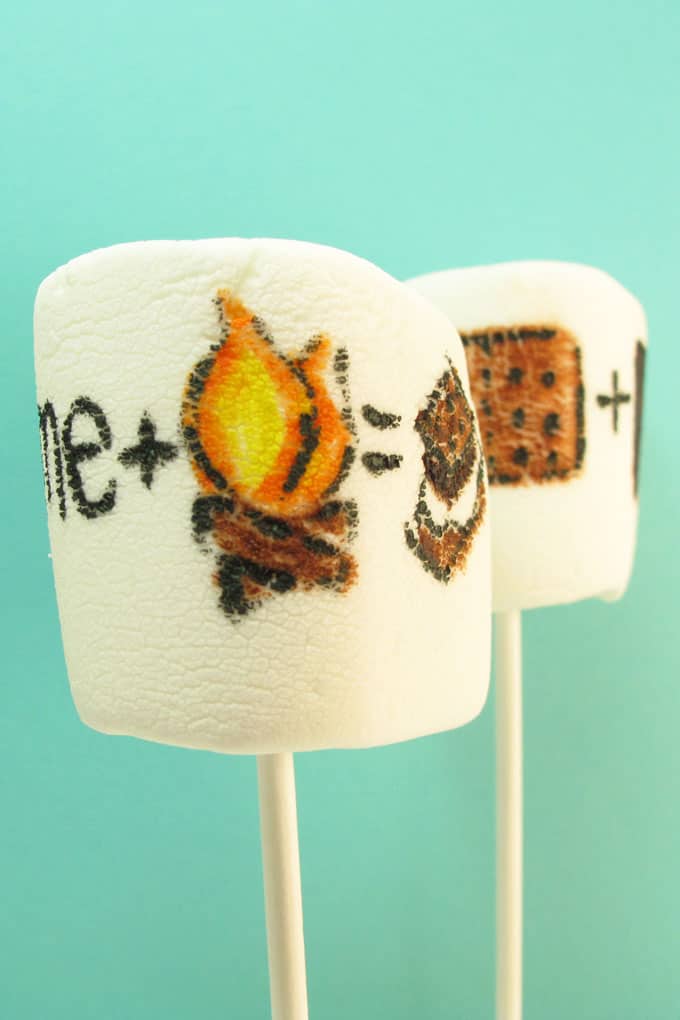 s'mores marshmallow art
I have been hunting for these jumbo marshmallows (just think of the canvas!) that seem to be so abundant in every other supermarket in the world but those in the Washington DC area.
I had little luck until I wandered down the seasonal aisle. Of course! Jumbo marshmallows for s'mores! It's summer! And they are even called "Campfire Marshmallows."
Silly me. So these jumbo marshmallows have a story to tell, namely, how to make s'mores. That's right. Lest ye forget, the s'mores recipe is right there on the marshmallow. So here you go, s'mores marshmallow art.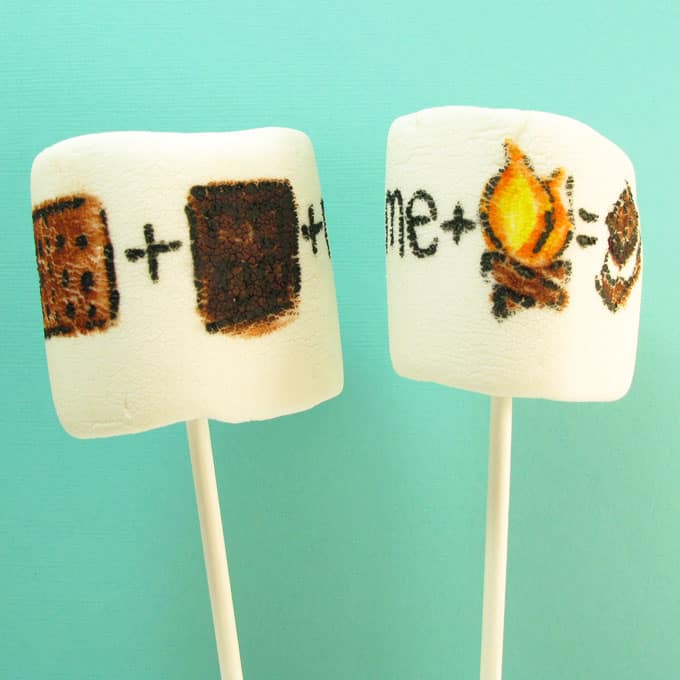 how to draw a s'mores recipe
you will need:
jumbo marshmallows
edible markers*
sticks or skewers
*Some good brands of markers are: Americolor Gourmet Writers and FooDoodler, both the fine and thick line. You will need: black, orange, yellow and two shades of brown (most sets only come with one brown, so you will need two sets of different markers).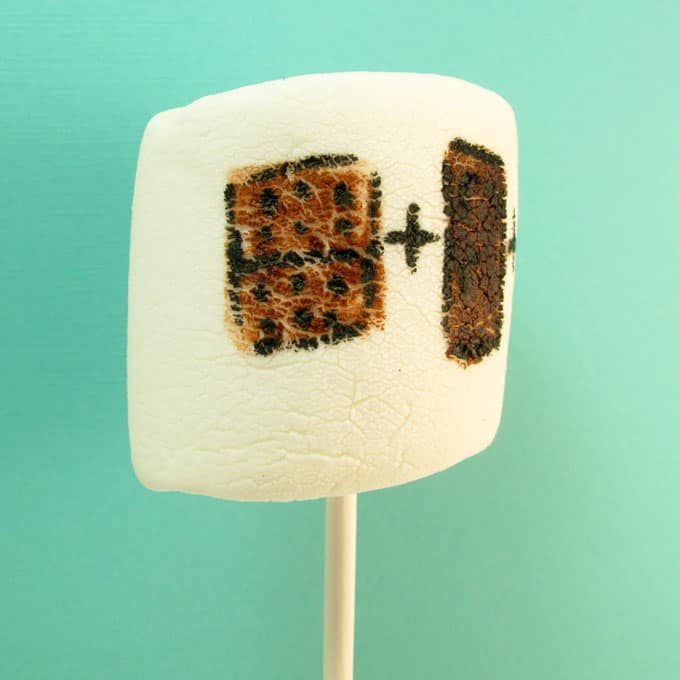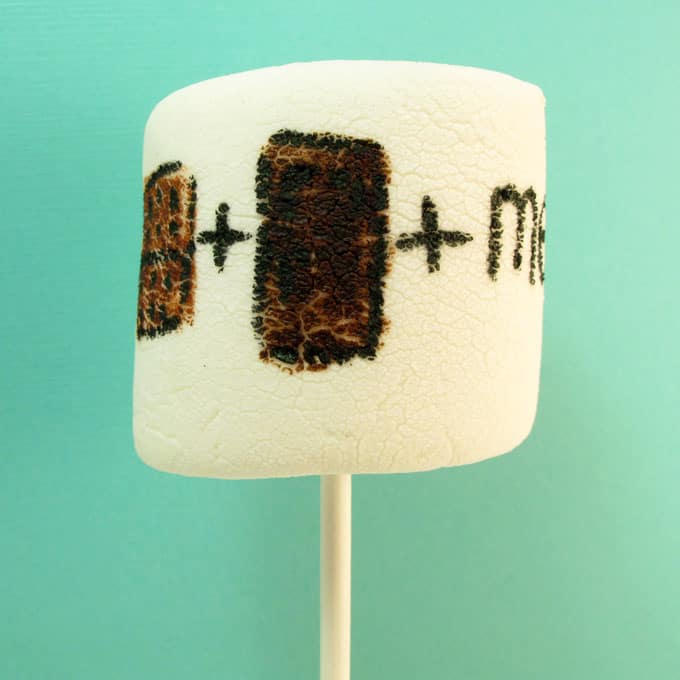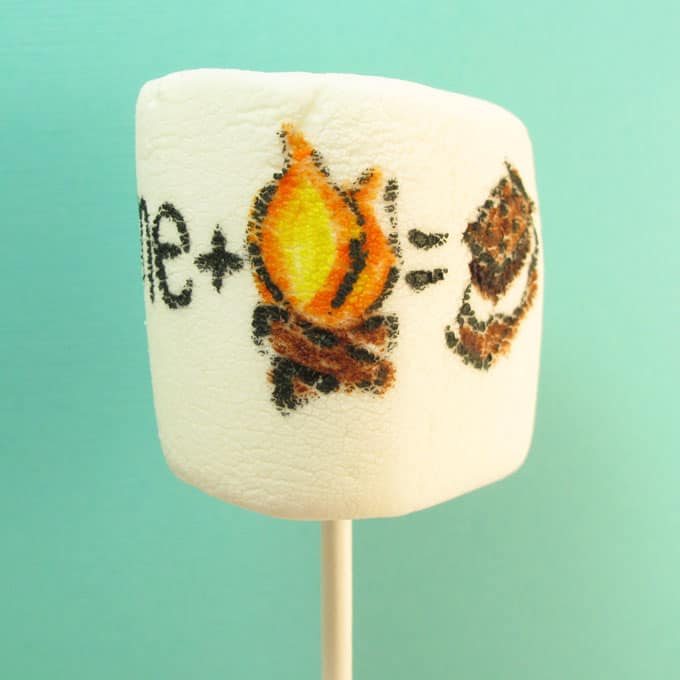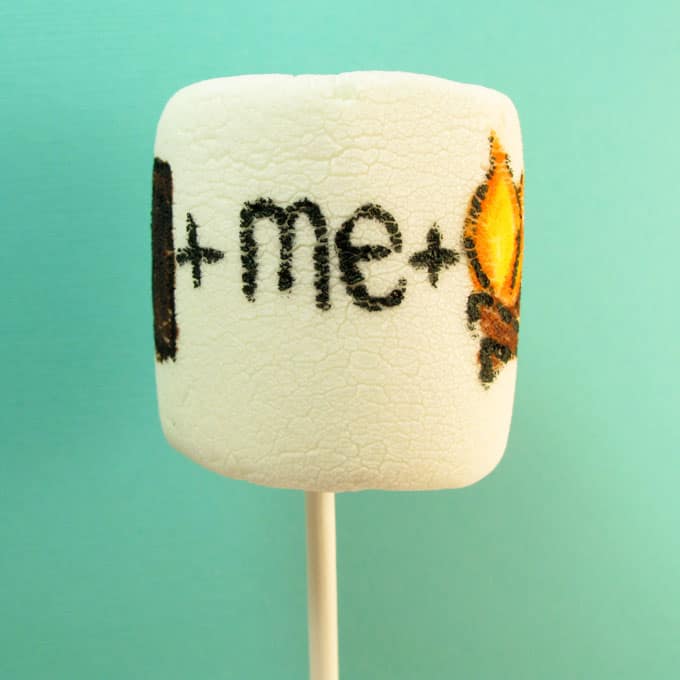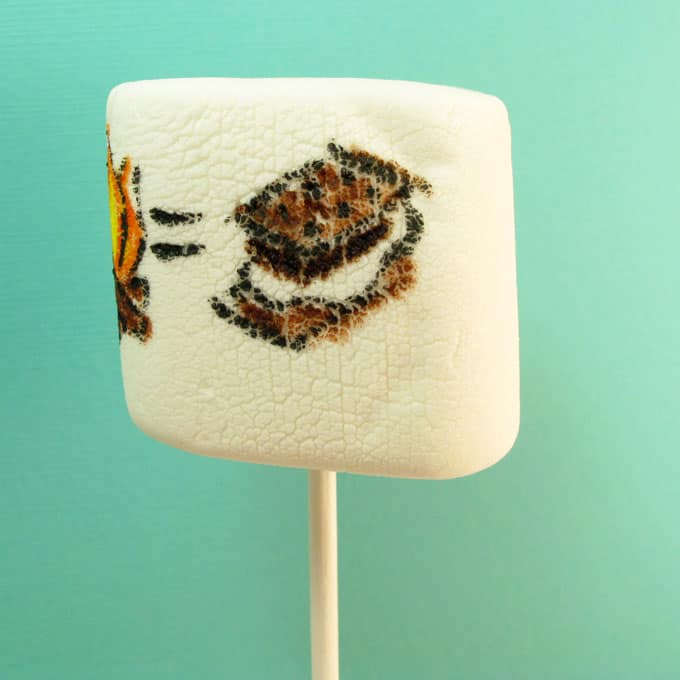 TIP:
The instructions show you how to draw each part of the equation, but to let the markers dry a bit before layering with another color, I outline the graham cracker, chocolate, fire and final s'mores with black after completing the rest of the equation.


1. for graham cracker, make a square with the lighter brown
2. outline it in black, draw a broken line down the center, and add dots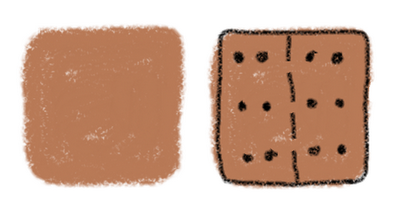 1. for chocolate, make a rectangle with the darker brown
2. outline it in black, draw squares on top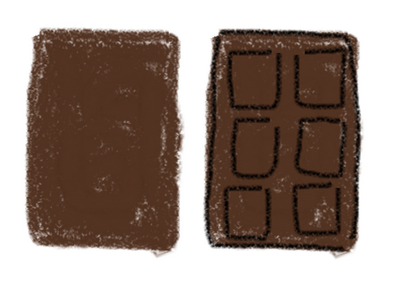 1. for the fire, draw the logs with the lighter brown (a sort of thick, sideways "X")
2. outline two tear drop shapes with a thick, orange line
3. fill the tear drops with yellow
4. outline with black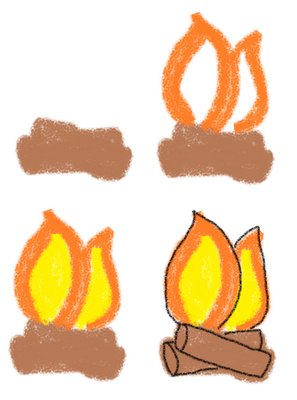 1. for the final s'mores, draw a sort of skewed diamond with the lighter brown and fill
2. underneath, draw a thick line with the darker brown
3. draw a blob shape under that with the black
4. fill around the blob shape to make a backwards "L" shape with the lighter brown
5. outline everything with black, and remember the dots and line on top of the graham cracker