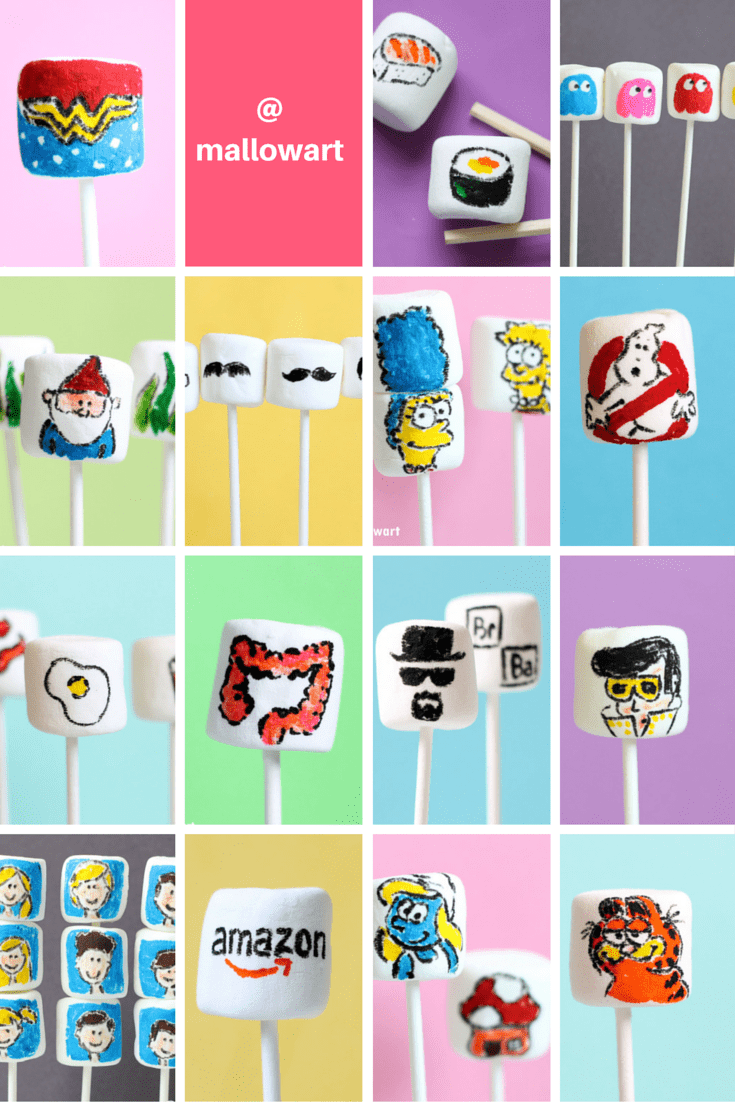 I've been blogging since 2008, which is about a lifetime in blog years. I've been decorating marshmallows almost that entire time. And I started drawing on marshmallows back in 2009. But thanks to the suggestion of a lovely and brilliant fellow food blogger (can I mention her here? I think so. It's Julie of The Little Kitchen and she's awesome.) I'm collecting my hand-drawn marshmallows in one place under one name: Mallowart. And it's on Instagram.
So please come visit me there. I'll be (hopefully) posting new marshmallow art daily. Most will reflect my thoughts at the moment, namely, lots of '80s movies and TV, current TV, pop culture characters and foods I like. Have an idea for me? Send me suggestions! Comment over at Mallowart or just email me at thedecoratedcookie @ gmail.com.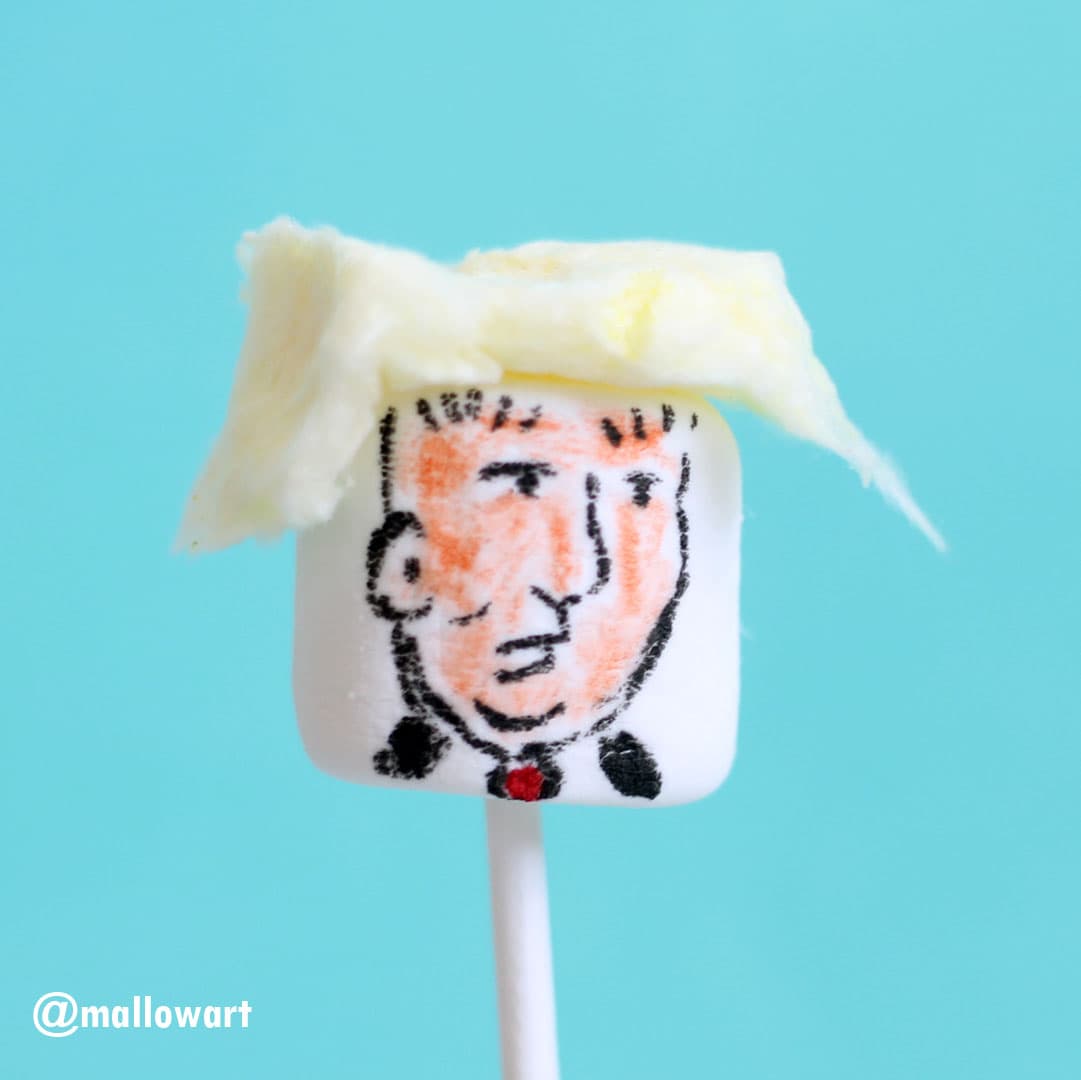 Even better, want to make your own mallowart? I have a whole post devoted to which edible food writers are the best, where to buy them and how to use them. Visit my how to make mallow art post HERE.