Disclosure: *This post may include affiliate links. As an affiliate, I earn from qualifying purchases.


How to decorate cute mini fall cookies for Thanksgiving or just to celebrate autumn.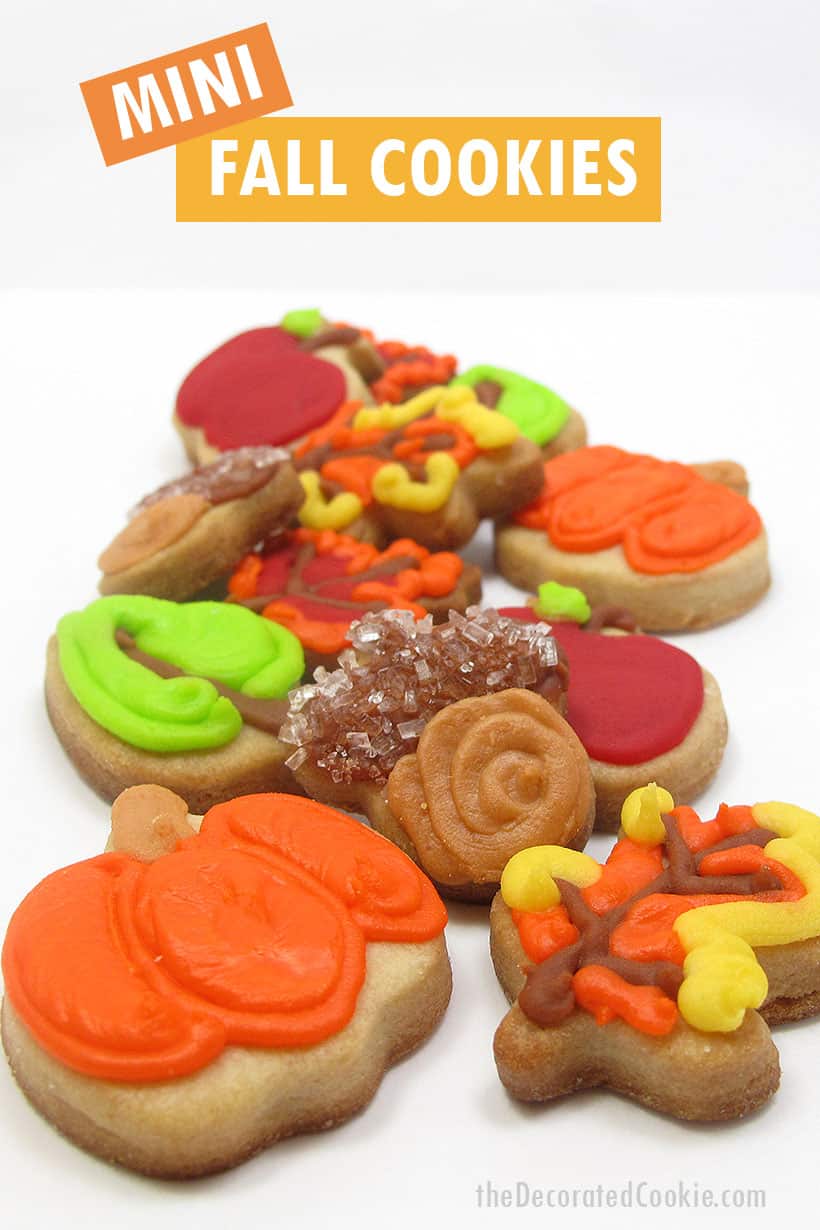 fall cookie bites
Fall. My favorite season of the year. The heat of summer is disappearing, and we still have the winter holidays to look for ward to. I think the season deserves a treat, so I made these mini fall cookies.
Wouldn't these be so cute packaged in a mason jar? I told you they were mini.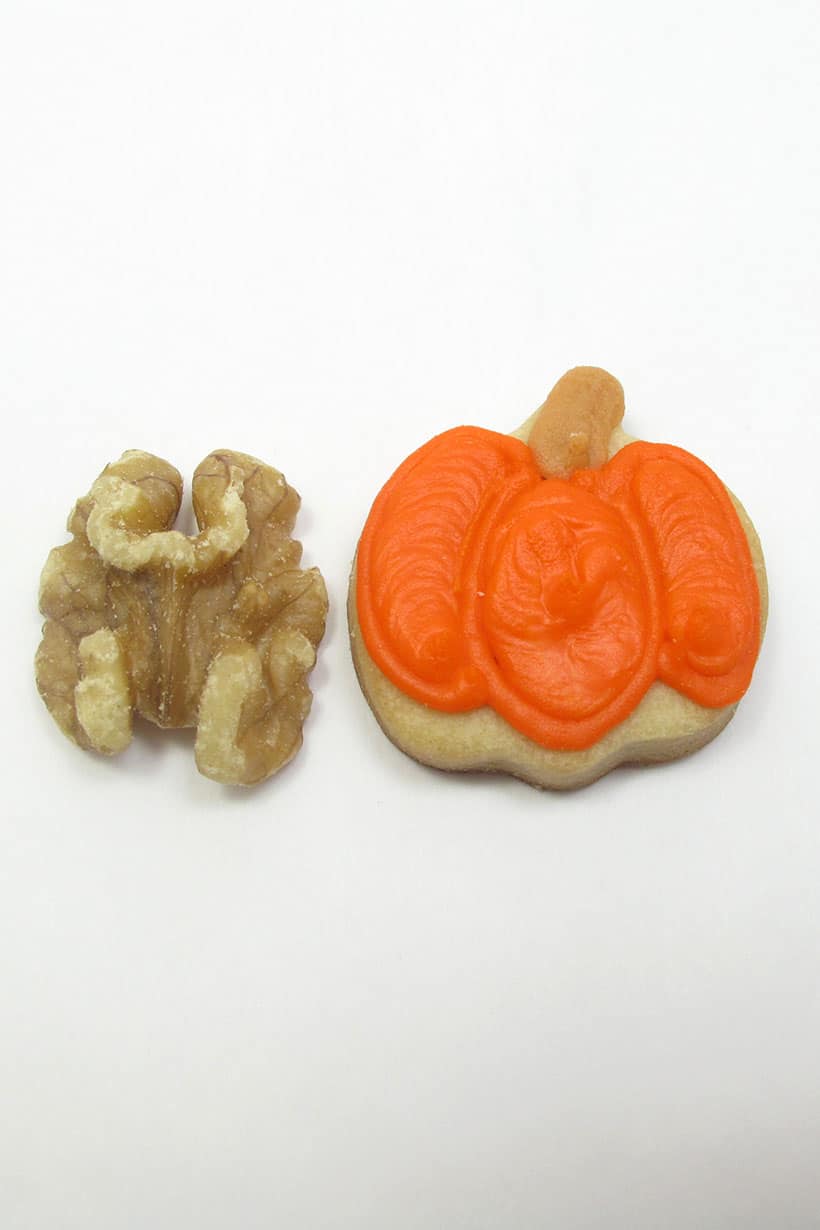 cookie decorating resources
how to decorate fall cookies
supplies and ingredients you'll need
what to do
Prepare the cookie dough according to the recipe. Chill, roll it out, cut out shapes, bake, and let cool.
Make the royal icing and divide it. Tint some orange, two shades of brown, green, and yellow. Assemble decorating bags with couplers and tips.
Decorate your cookies! For the pumpkin, pipe a brown stem and outline the cookie with orange. Fill with orange. To make leaves, draw the stems with brown and fill in around with green, red, orange, and/or yellow. To decorate the acorn pipe and fill the top with dark brown. Top with sprinkles. Pipe and fill the bottom with light brown.
Let cookies dry overnight before packaging and handling.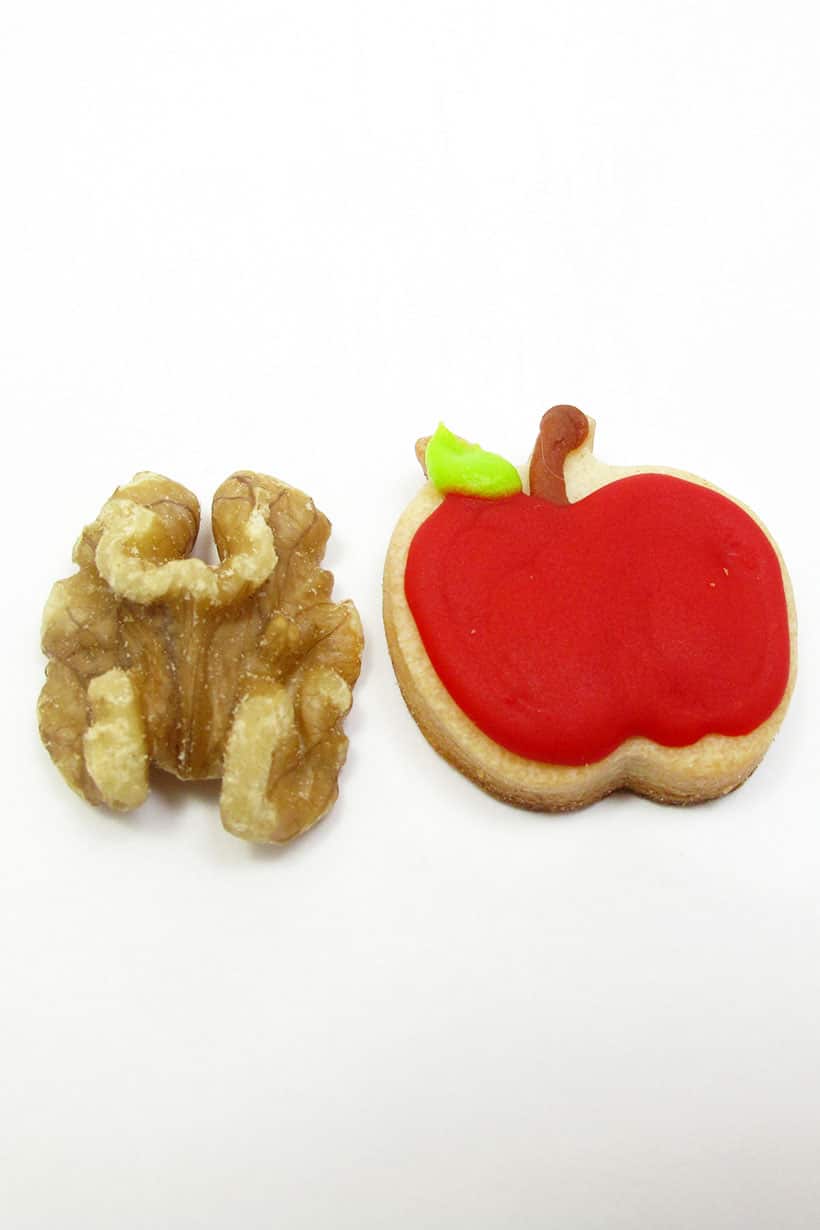 more fall cookie ideas