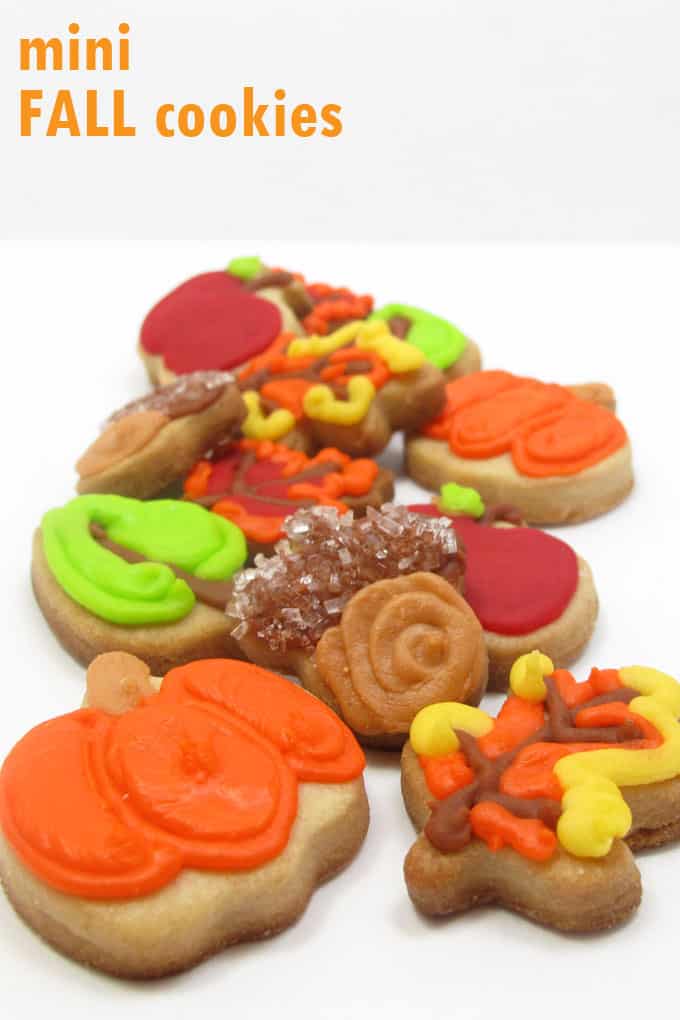 Fall. My favorite season of the year. The heat of summer is disappearing, and we still have the winter holidays to look for ward to. I think the season deserves a treat, so I made these mini fall cookies.
how to decorate fall cookies
I spotted these super cute mini fall cookie cutters at the craft store and snatched them up. They'd be pretty precious in a mason jar, no? To decorate, I made my dough, my icing, used Americolor soft gel pastes (Chocolate Brown, Orange, Red, Egg Yellow and Electric Green), then filled frosting bags fitted with couplers and small tips (sizes "2" and "3") to decorate. I also used white sprinkles on the top of the acorns. Find tips on finding supplies here. You can see how mini they are next to a walnut. Happy Thanksgiving!!