Disclosure: *This post may include affiliate links. As an affiliate, I earn from qualifying purchases.


How to decorate sparkly stained glass heart cookies on a stick for Valentine's Day.
That's a lot of adjectives, but these are sparkly and they are hearts and they are cookies and they are on a stick.
Heart cookie pops with stained glass windows?
And they are for Valentine's Day, of course.
So here are some how-tos for making stained glass heart cookies. I originally made them for the TomKat Studio.
I'm honored to be a part of their 14 Days of Sweet Valentine's Ideas to kick off the debut of their fancy new site. Yesterday, they posted on my heart sandwich cookies.
Need more Valentine's day sweet treat ideas? Check out these hugs and kisses cookie bites. Or these "warm and fuzzy" cotton candy heart cookie pops.
How to make stained glass heart cookies
cut out cookie dough
royal icing
3-inch heart cookie cutter
3/4-inch heart cookie cutter
lollipop sticks
food coloring (red, pink and/or white)
sprinkles or sanding sugar (red, pink and/or white)
disposable decorating bags
decorating tips (size 5)
couplers
rubber bands
red or pink hard candies, like Jolly Ranchers
Ziploc bag
hammer or mallet
parchment and wax paper
small paint brush (optional)
*Find the heart cookie cutters in the craft store. The mini heart may be part of a fondant cutter set. Also find the lollipop sticks, sprinkles, decorating bags, tips, couplers and paint brush in the craft store. Find parchment paper in the supermarket. For food coloring, I prefer Americolor soft gel pastes (Electric Pink, Red Red and/or White).
Step One: Bake Your Cookies
Follow the link for the sugar cookie recipe. Roll out your chilled cookie dough 3/8 inch thick. Cut out a large heart, then cut out a mini heart towards the top and to the side (to allow room for the lollipop stick).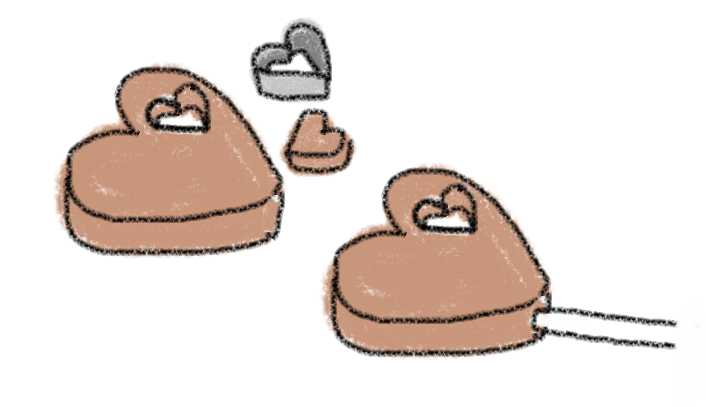 Insert a lollipop stick about half way into the cookie, being sure no stick pokes through the back or front of the cookie.
Arrange cookie pops on a baking tray lined with parchment paper. Unwrap candies and place in a Ziploc bag.
Smash with a hammer and mallet.
Fill the mini heart spaces in the cookie with crushed candies. Bake cookies according to recipe. Candy will be bubbly. Let cool completely and let candies harden completely, several hours.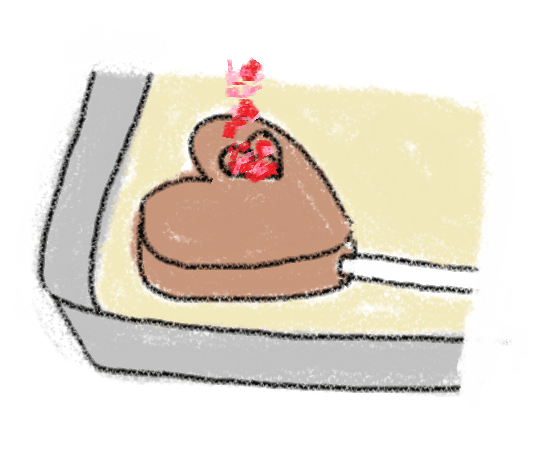 Step Two: Prepare Your Icing
Prepare icing and tint desired colors. I used pink and red. Prepare decorating bags with couplers and tips. Fill the bags with your icings and close tightly with rubber bands.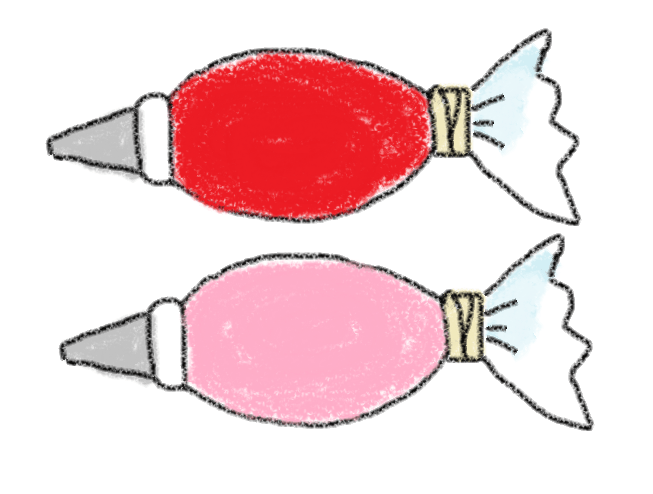 Step Three: Decorate Your Cookies
Pour sprinkles on a small plate. Work with one cookie at a time. Pipe an outline of icing on the heart cookie, being sure to outline around the mini heart, too. Pipe back and forth in a zig zag motion to completely fill the cookie with icing.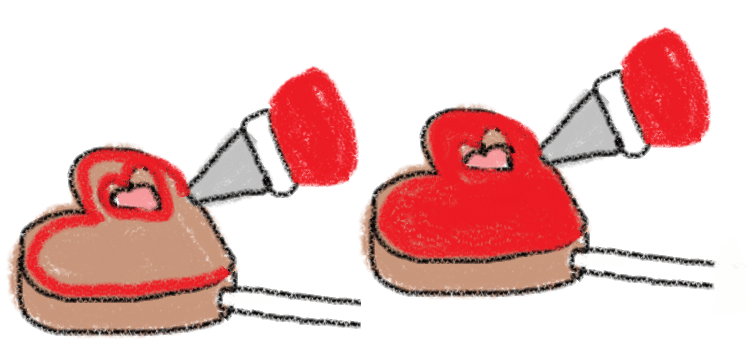 Immediately dip the top of the cookie in the sprinkles. Let dry.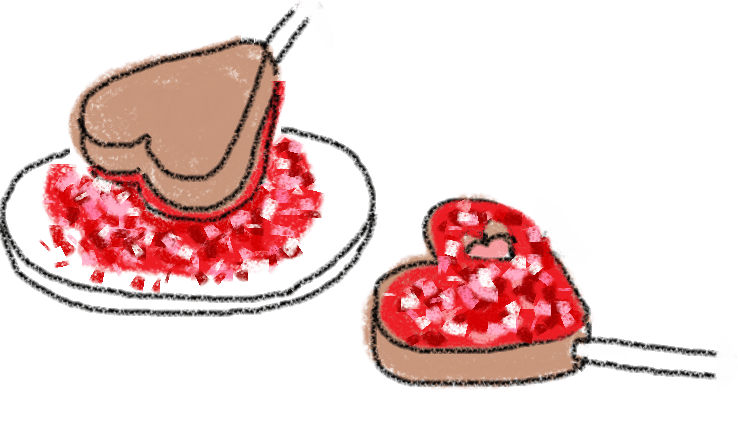 Step Four: Paint Your Lollipop Stick (optional)
If desired, paint the lollipop stick. Pour a couple drops of pink coloring on a plastic plate or a piece of parchment or wax paper.
Add a drop of white coloring and mix with a wet paint brush. Paint the lollipop stick paint and rest cookie on wax paper to dry. Add red coloring to the plate and mix with a drop or two of water. Paint stripes on top of the pink.