Disclosure: *This post may include affiliate links. As an affiliate, I earn from qualifying purchases.


Use food coloring pens to make simple sunflower marshmallow pops.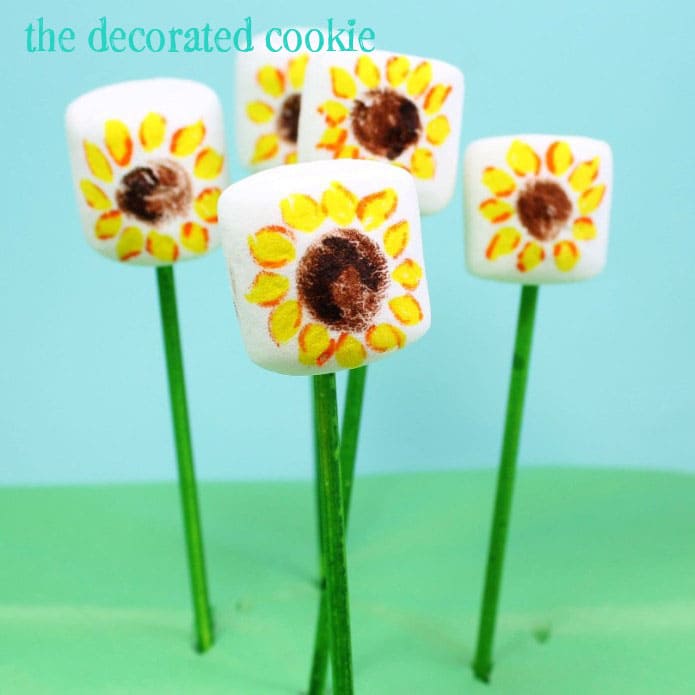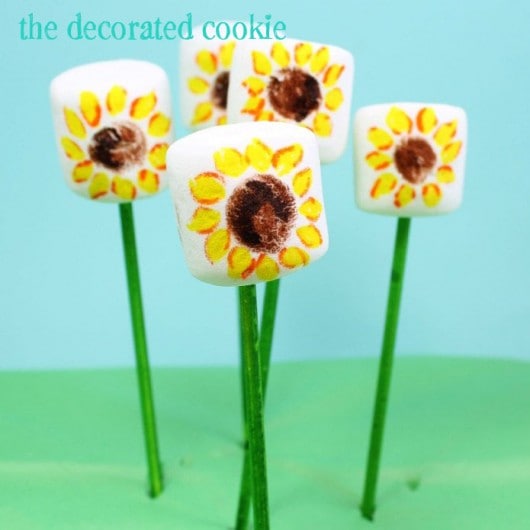 sunflower marshmallows
And now for sunflower marshmallow pops, part two… the even easier way!
Come on, how many of you predicted this exact outcome?
Once again, I made these ages upon ages ago, back before I lost my days to home renovation and a 4 and 11/12 year old.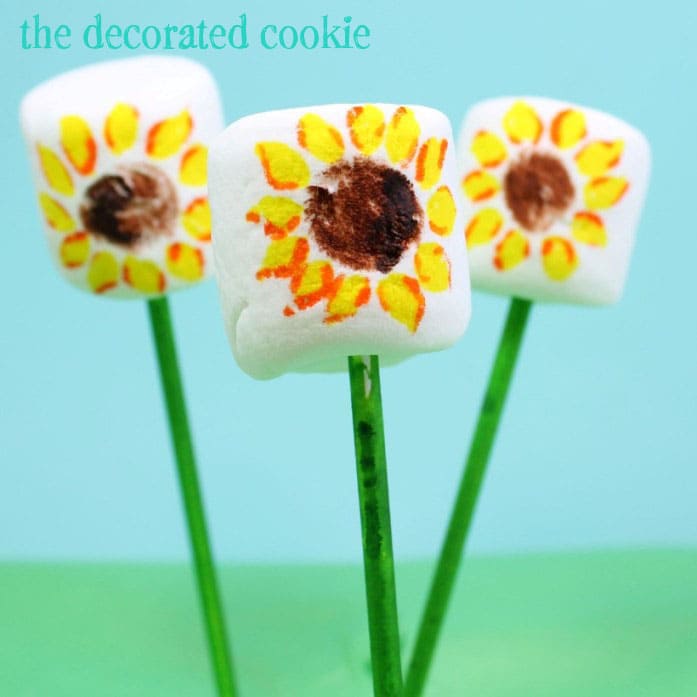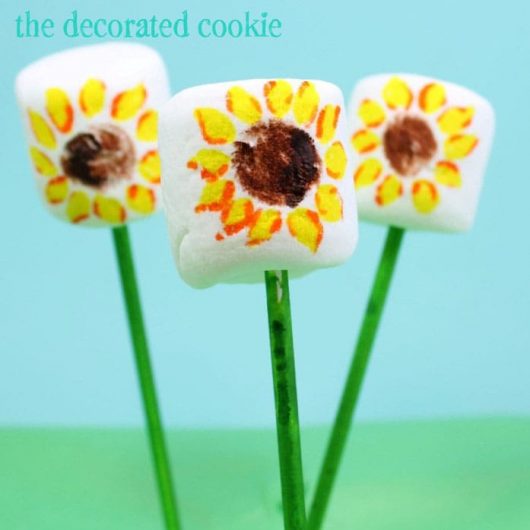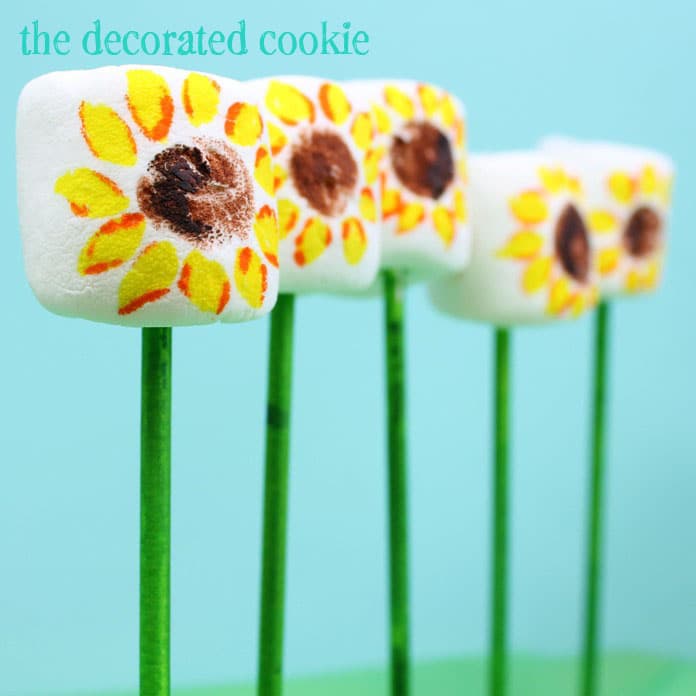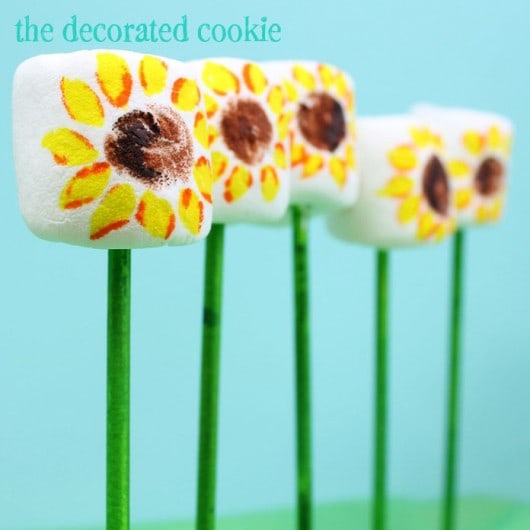 To make sunflower marshmallow pops:
You will need:
marshmallows

lollipop sticks

food coloring pens

green food coloring

wax paper

paint brush
*Find the lollipop sticks, food coloring and paint brush at the craft store.
You may also find food coloring pens there, though I recommend Americolor Gourmet Writers or the FooDoodler Fine Line pack of ten, both available in specialty stores or online.
I have a whole post all about food decorating pens HERE.
Step-by-step how-tos:
Mix a few drops of green food coloring with a couple drops of water on a piece of wax paper.
Paint the lollipop sticks green and let them rest on the wax paper until dry.
Draw and fill a brown circle, then draw yellow petals surrounding the circle.
I also added a few highlights with orange. Skewer the marshmallow with a lollipop stick and that's it!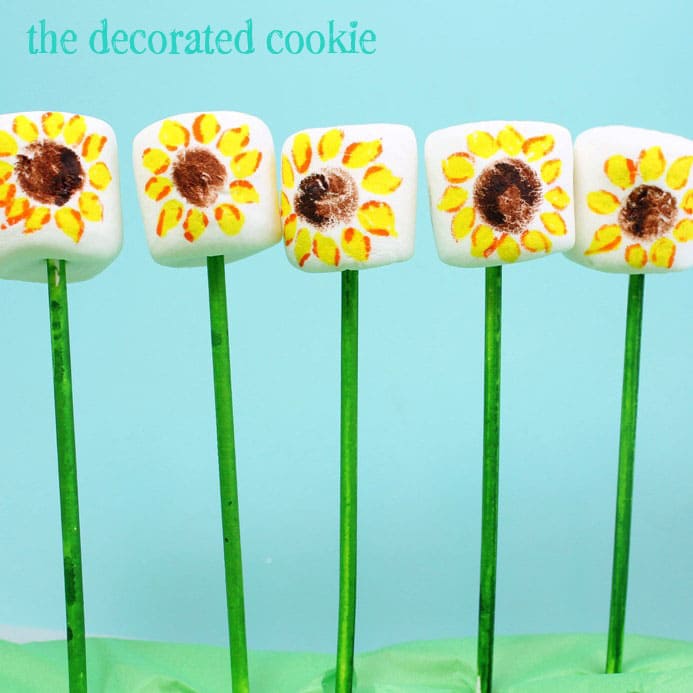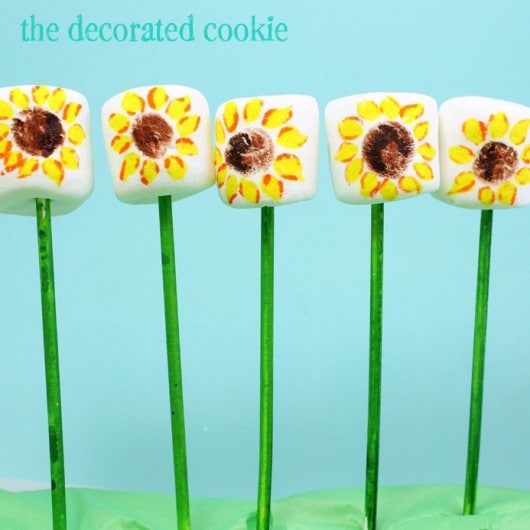 PIN FOR LATER: