Disclosure: *This post may include affiliate links. As an affiliate, I earn from qualifying purchases.


Turkey cookies for Thanksgiving — cookie decorating for Thanksgiving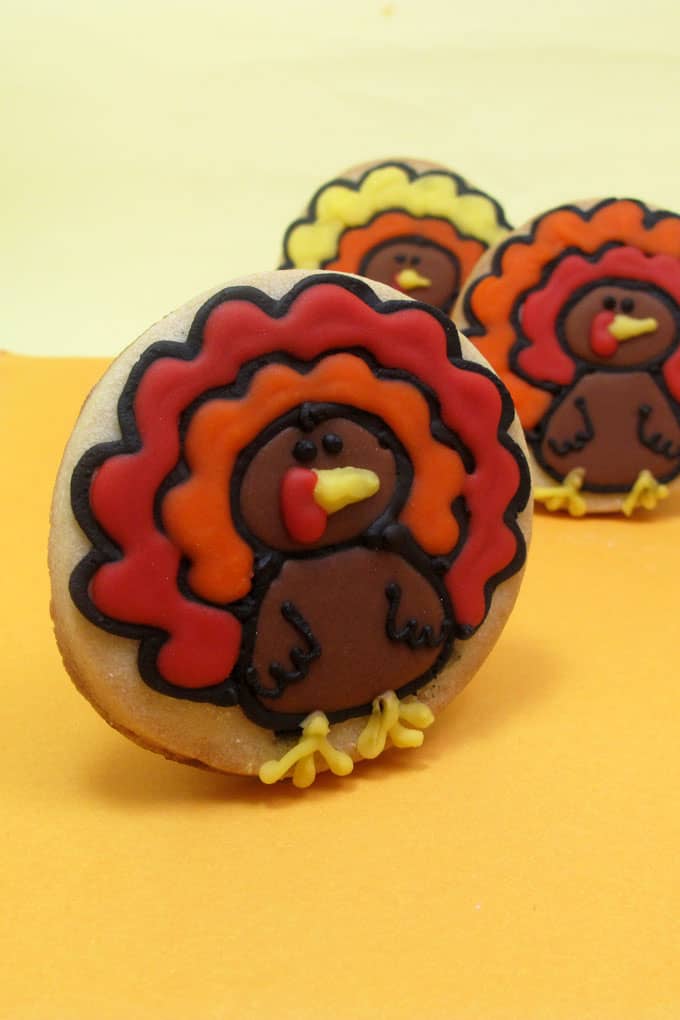 turkey cookies
Turkey cookies are kind of necessary for Thanksgiving I'm always a fan of putting all cookie designs on circle cookies instead of more complicated shapes. Keeps things nice and simple.
If turkeys are your thing, check out these turkey donuts, super simple turkey cookies, or this chocolate turkey cake.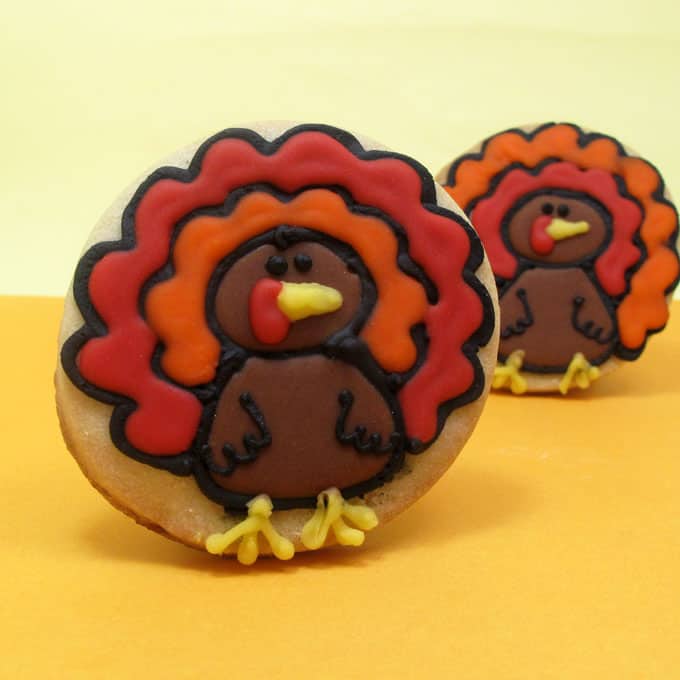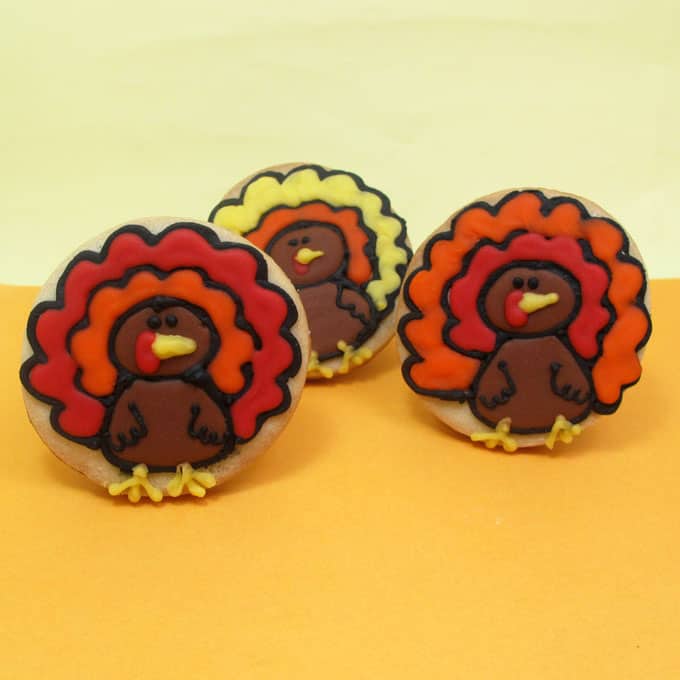 how to make turkey cookies
cookie dough (my go-to cookie recipes)
circle cookie (about least 3-inches in diameter)
food coloring
5 decorating bags
4 couplers
assorted decorating tips (sizes "2," "3," and "4")
rubber bands
toothpick
For tips on cookie decorating supplies, click here. I suggest Americolor food coloring (Chocolate Brown, Red Red, Super Black, Orange and Egg Yellow).
Roll out chilled cookie dough, cut out circles and bake according to the recipe. Let cool.
Prepare royal icing, divide and tint your colors: Black, brown, red, orange, and yellow. Prepare four decorating bags with couplers and tips, fill with black, red, orange and yellow, and close tightly with rubber bands. Cover and reserve the brown icing.
Pipe an outline of the turkey as shown with the black icing fitted with a size "3" tip. Let the outline set about 15 minutes.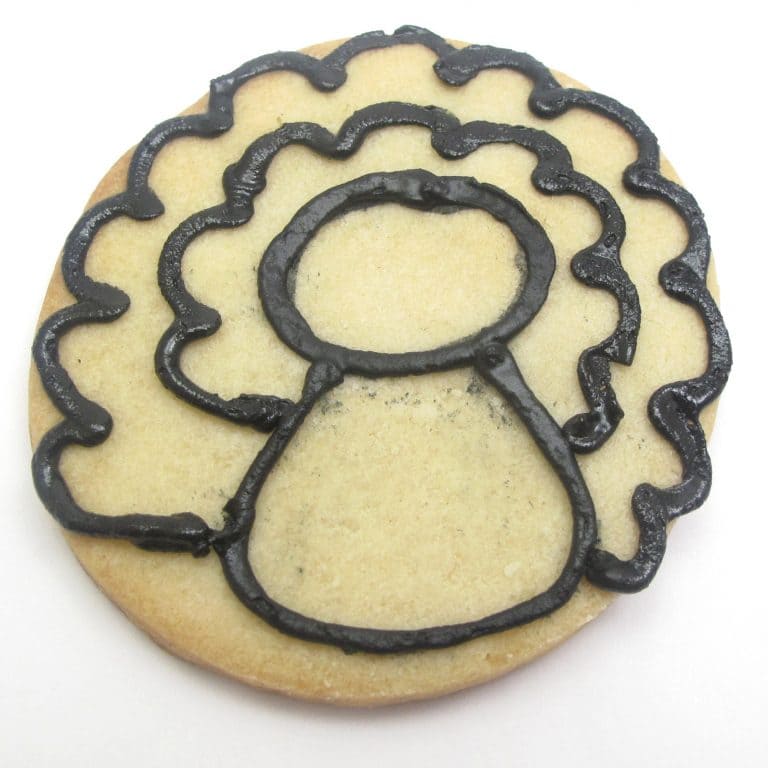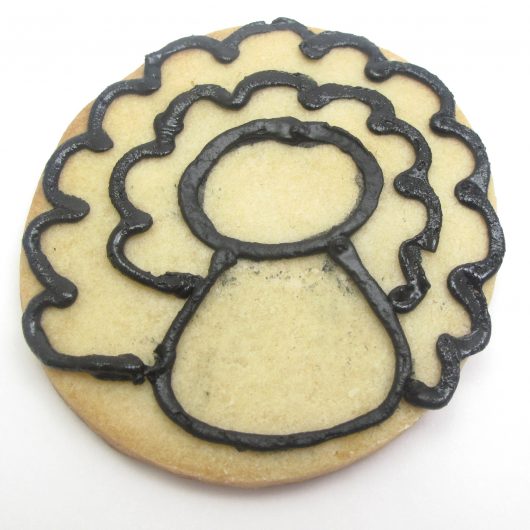 Thin brown icing by stirring in water, a few drops at a time, until the consistency for flooding (a spoonful of icing overturned should take about 10 seconds to disappear into the rest of the icing).
Fill an empty
decorating
bag, snip the tip about 1/4 inch from the tip, and flood the turkey with brown icing, encouraging the icing as needed with a toothpick to completely fill the turkey body and head. Let set well, several hours at least.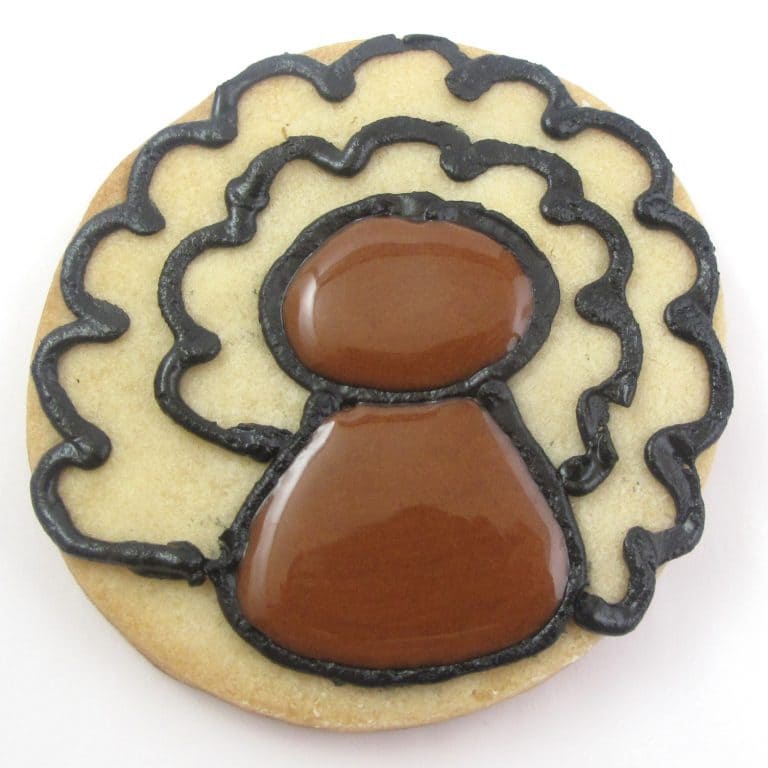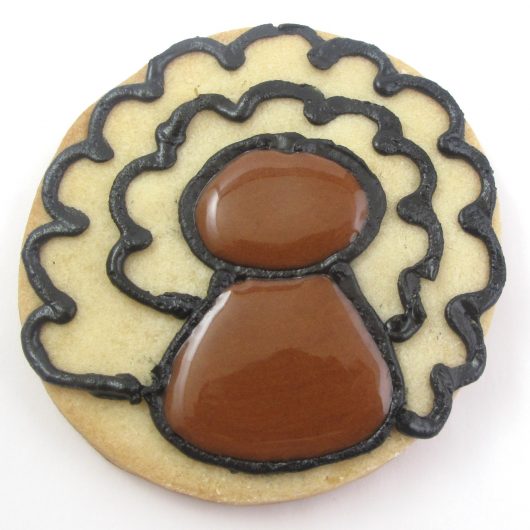 Pipe to fill the feathers, using red, orange and/or yellow icing fitted with size "4" tips.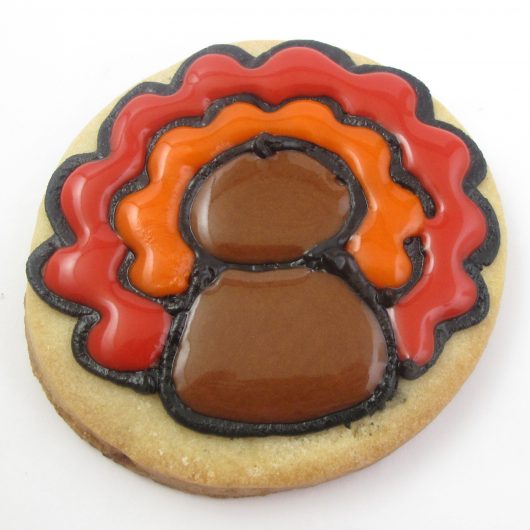 Change the tip on the yellow to size "3." Pipe the beak and the legs.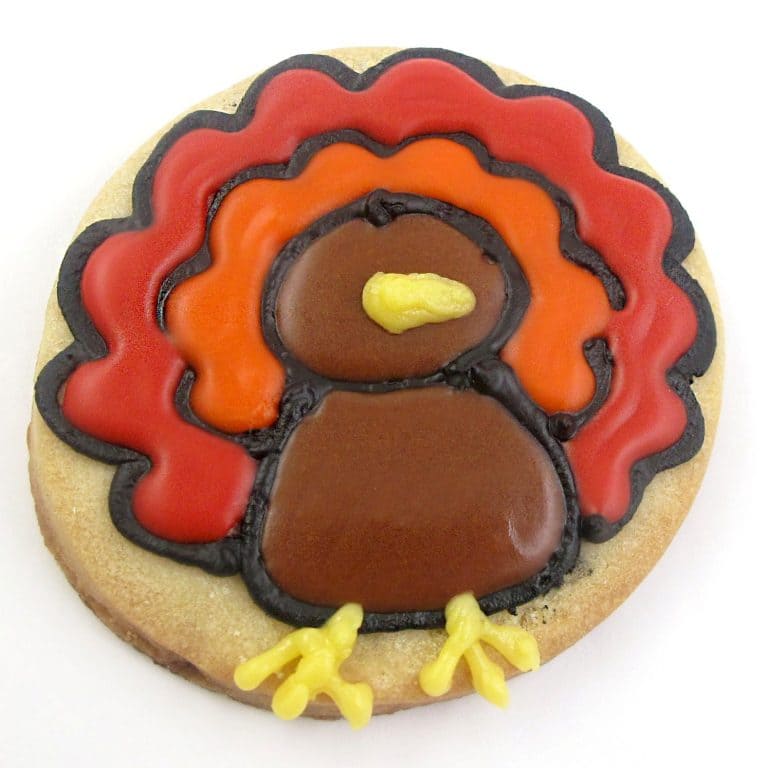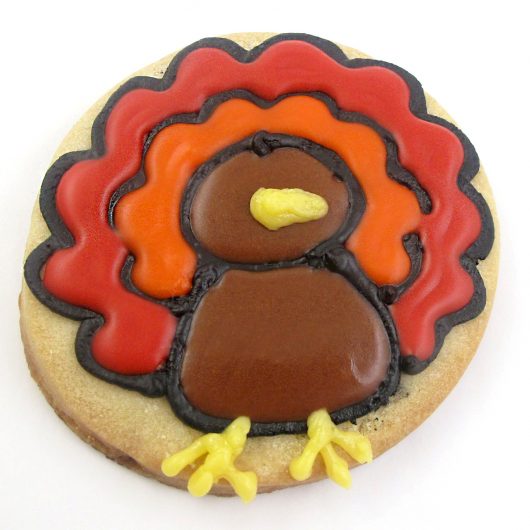 Change the tip on the black to size "2" and pipe the eyes and wings. Change the tip on the red to size "3" and pipe the waddle. Let the cookies dry well, preferably overnight.