Disclosure: *This post may include affiliate links. As an affiliate, I earn from qualifying purchases.


A roundup of 25 80s-themed party food ideas.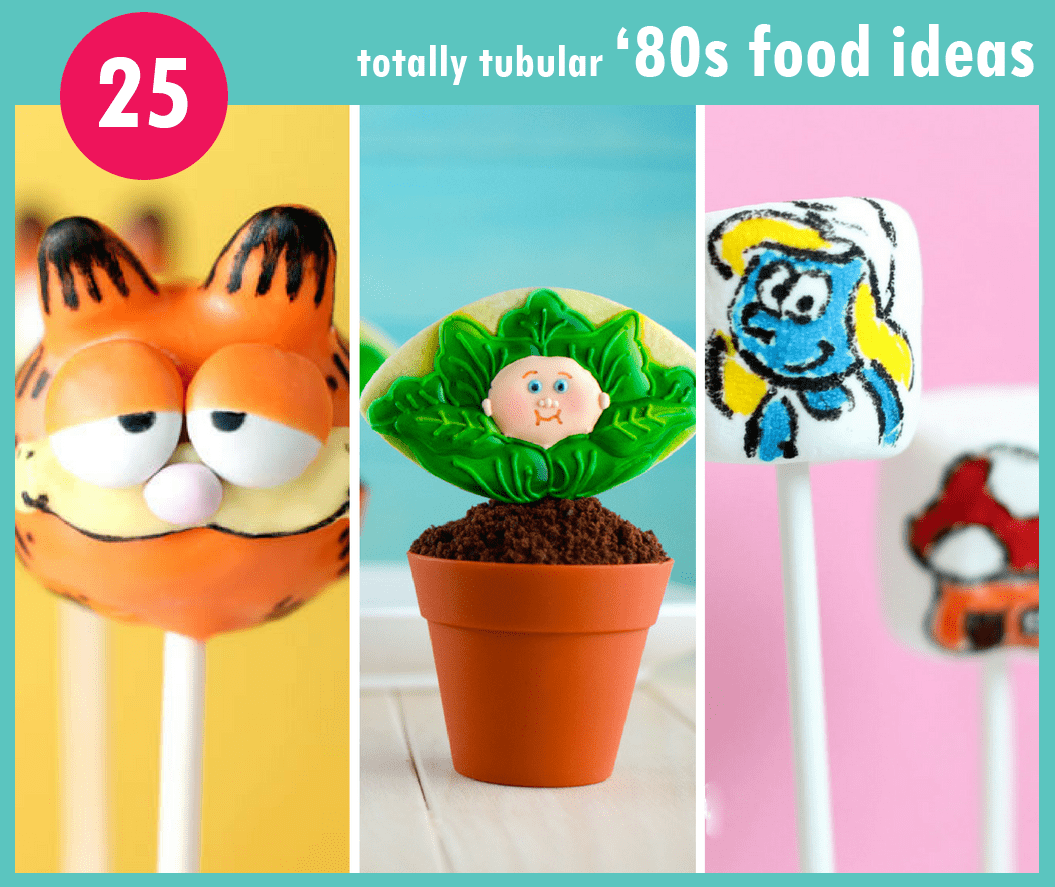 '80s party food ideas
Anyone else such a fan of the '80s you're hosting an '80s party and need some '80s party food ideas?? Oh the '80s. I was born in '72, graduated high school in '90, so the 1980s are my prime years.
And I'm proud of that. Despite the fact that the years between 8 and 18 we are the most self-conscious and awkward, why do we love the '80s nostalgia? Maybe it's the memory of youth when every possibility was ahead of me. So let's list some '80s memories. There are so many more.
Leg warmers and wig wam socks and jelly bracelets and Forenza sweaters. Men at Work and REM and the Smiths and Tears for Fears. Breaking apart Rubik's Cube in frustrations. Cabbage Patch Kids, Nerds and JellO pudding pops. Pac Man and Breakout. (Well, we didn't have Atari, we had Intellivision, so for us it was Frogger and Pitfall.) Every line of The Breakfast Club committed to memory. My prom dress was strapless, taffeta and had a bubble skirt. Yeah, the '80s were totally tubular.
So if you have an '80s party coming up (or if you're just obsessed with the decade), here are 25 '80s-themed food ideas to serve.
more fun 1980s food ideas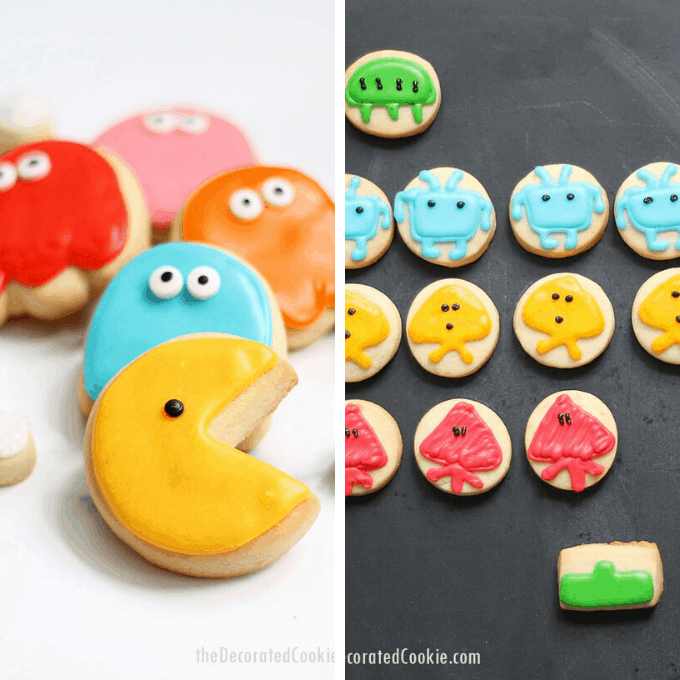 I know I say "25" up there, but here are a couple more ideas added to the roundup below!
80s food ideas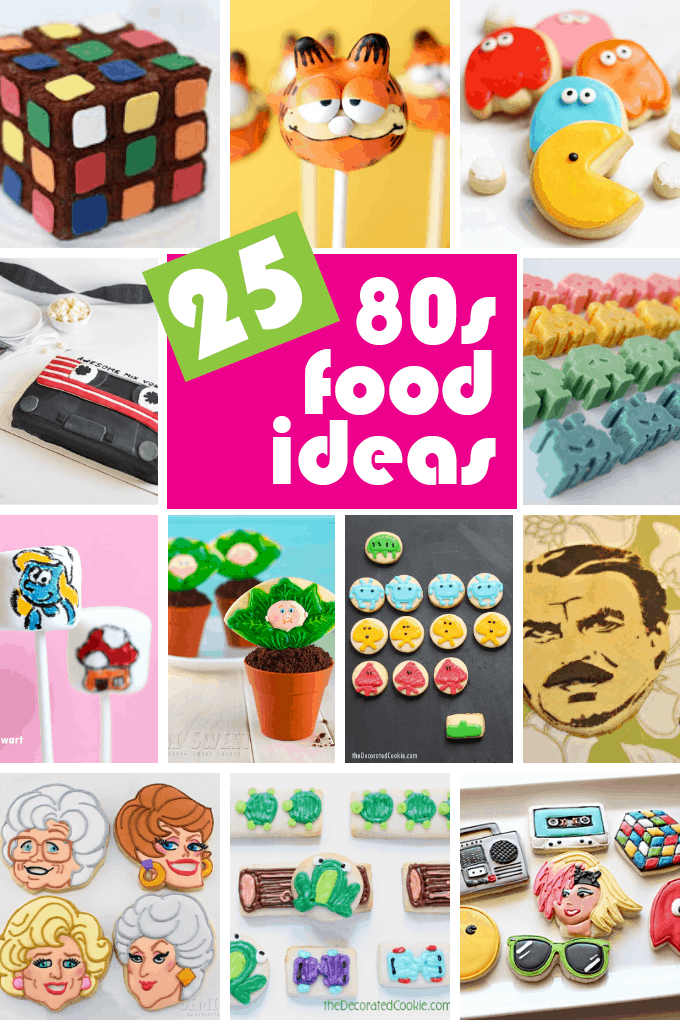 Check out these blasts from the past.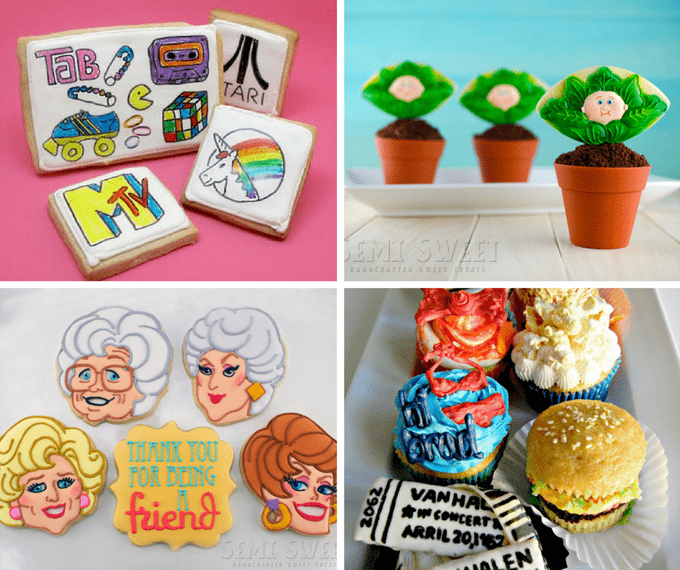 You'll need to make Cabbage Patch Kid cupcakes, by SemiSweet Designs.
And Golden Girls cookies. Oh heck yes.
Make Fast Times at Ridgemont High cupcakes at Sugar Swings! Serve Some.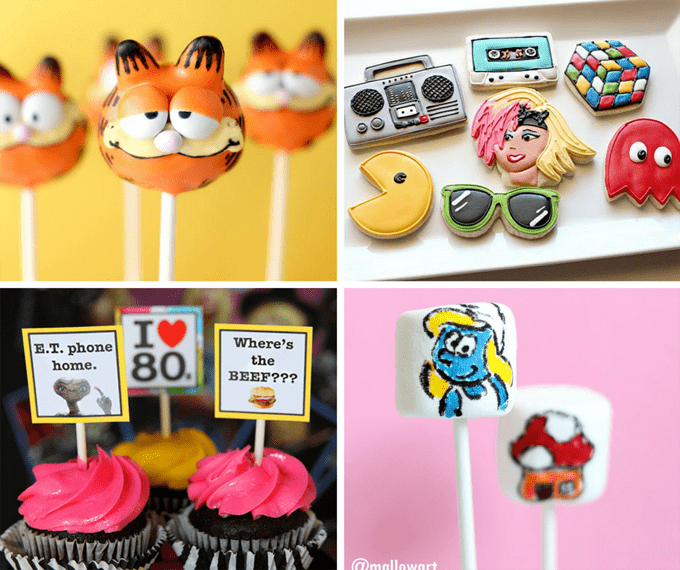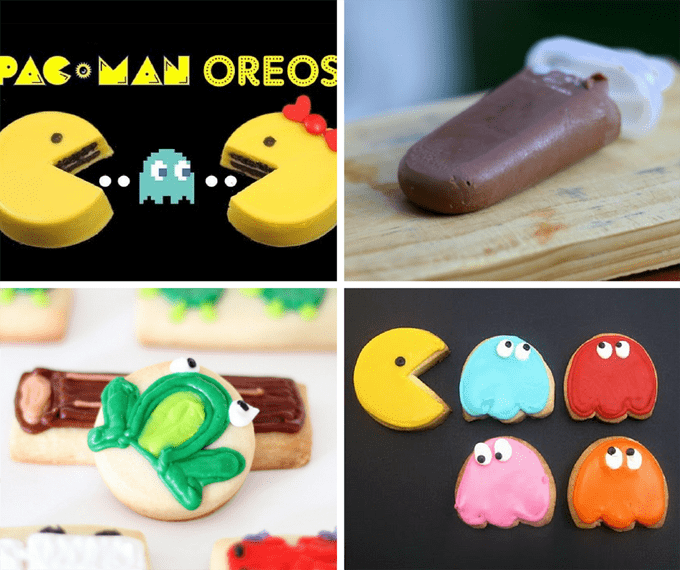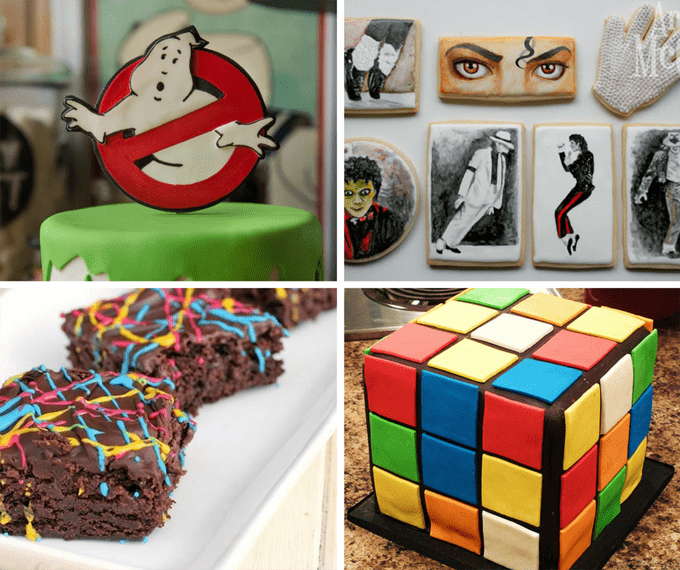 I love this Ghostbusters cake at Kara's Party Ideas, and all the Ghostbusters ideas.
Check out Michael Jackson cookies at Arty McGoo.
Make a Rubik's Cube cake at People.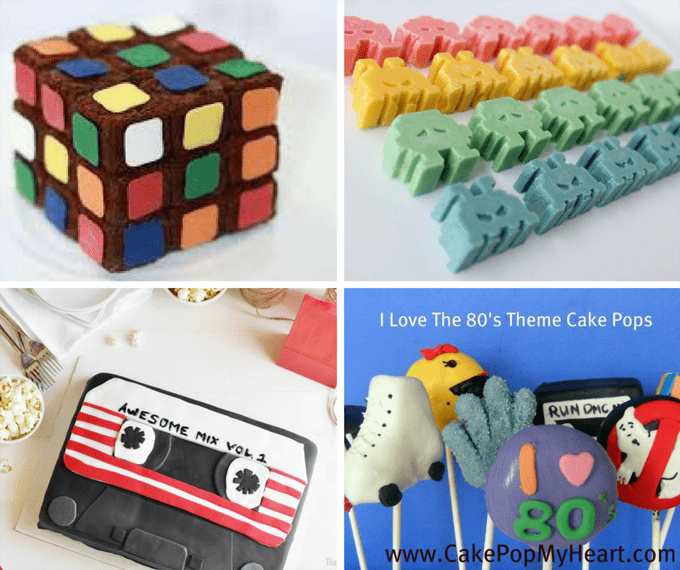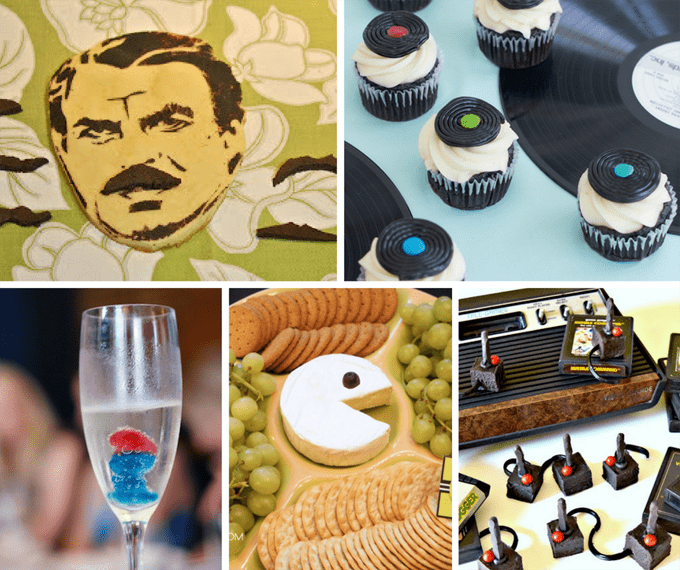 Make your drinks Smurfy at Gordon White.
Make Atari joy stick fudge at Sugar Swings! Serve Some.
PIN FOR LATER: