Disclosure: *This post may include affiliate links. As an affiliate, I earn from qualifying purchases.


Sparkly, red, white, and pink marshmallows are a fun and easy treat for Valentine's Day.
Valentine's Day marshmallows
Here's a super quick and easy idea (or rather, reminder, as I posted these similar New Year's Eve marshmallows) for Valentine's Day, red and pink sparkly Valentine's Day marshmallows.
My favorite marshmallow hack: Skewer marshmallows with lollipop sticks, dip in water, then coat with sprinkles.
Those are pretty much the entire how-to right there. These are great for Valentine's Day classroom parties too.
more Valentine's Day fun food ideas
If you like this idea, check out more: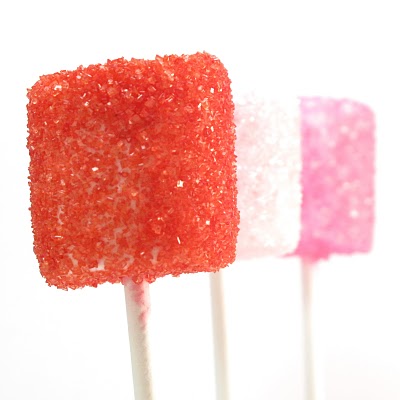 how to make Valentine's Day sparkly marshmallow
s
you will need:*
skewers and/or lollipop sticks
marshmallows
red and pink sprinkles
bowl of water
*Find lollipop sticks and sprinkles in the craft store (especially this time of year). A finer, sanding sugar works best, but any will do.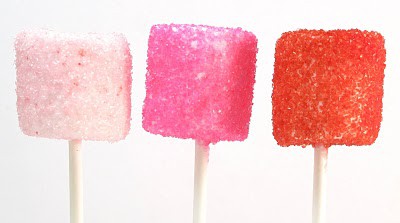 what to do:
Skewer marshmallows. Pour sprinkles in two bowls, one for red, one for pink (I prefer using only one color of sprinkles per marshmallow, but you can also mix the red and the pink).
Quickly dip marshmallow in water and remove immediately, shake off excess drops of water, hold over the sprinkles bowl, spoon sprinkles generously over marshmallow to coat.
Stand marshmallows up in a jar or in a block of styrofoam until dry.