Disclosure: *This post may include affiliate links. As an affiliate, I earn from qualifying purchases.


These cute mini chocolate Christmas trees are easy, fun treat to make, serve, and give for the holidays. Chocolate, pretzels and sprinkles are all you need.
chocolate Christmas trees with pretzels
You know how a few days before Christmas you remember you need to make all your cookies to give away? And you look for something easy to make to pad the Christmas tins? Yeah, that's what these are. Something easy to make to pad the Christmas tins, like mini chocolate Christmas trees. Or chocolate pretzel Christmas trees? Three ingredients is all you need.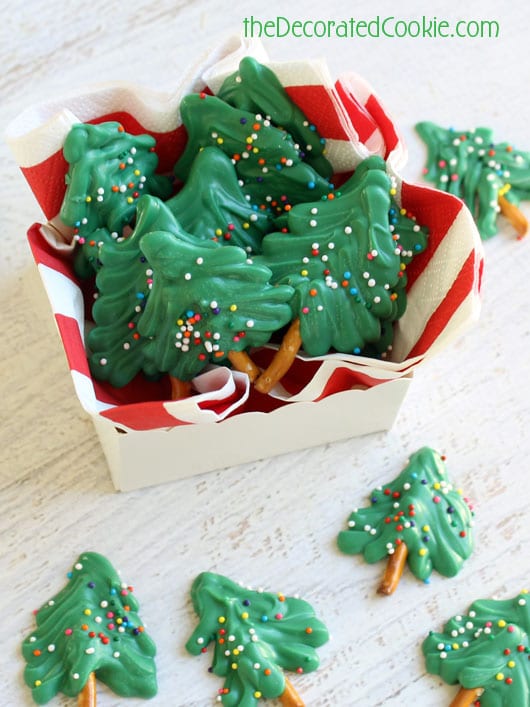 Need any fillers, too? Here ya' go.
more Christmas trees ideas
Speaking of Christmas trees… here are more fun food and craft ideas:
how to make mini chocolate Christmas trees
you will need:*
green candy melts**
disposable decorating bags
scissors
baking tray
wax paper
pretzel sticks
sprinkles
*Find candy melts, disposable decorating bags and sprinkles in the craft store. For sprinkles, I used little rainbow non-pareils. You can also use red hots, little snowflakes, stars, whatever you want.
**NOTE: If you'd like to use WHITE CHOCOLATE in place of the green candy melts, melt white chocolate in a bowl (not directly in the decorating bag) and add oil-based green candy color to tint the chocolate. When it's cool enough to handle, fill the decorating bag and follow the instructions below.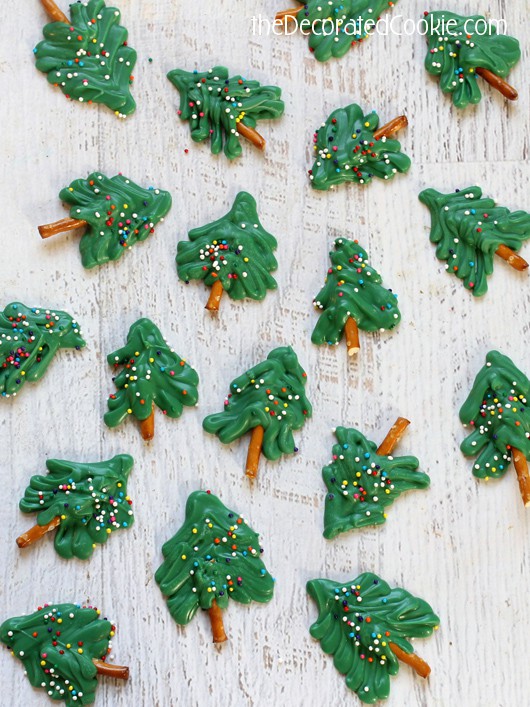 Line a baking tray with wax paper and set aside. Break a bunch of the pretzels in half and set aside. Place about 1/2 cup of candy melts in a disposable decorating bag. Microwave on 70 percent power for 90 seconds. Massage the bag and microwave at 15 second intervals until fully melted.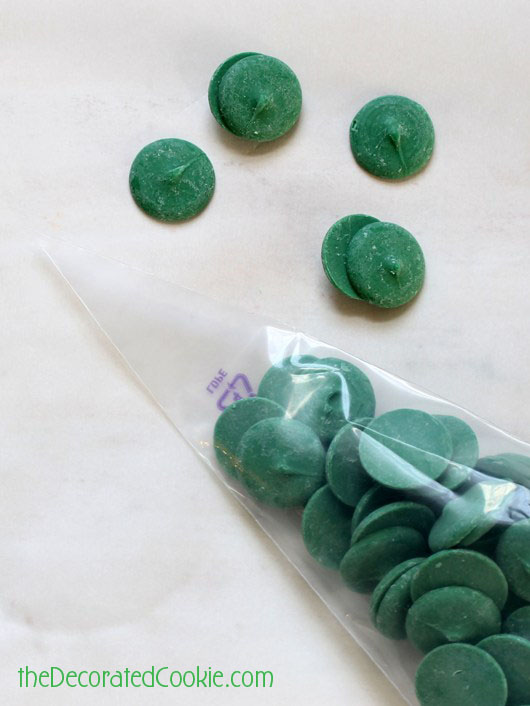 Snip 1/4-inch from the tip of the bag. Pipe a dot of candy on the tray and place a pretzel half on top to secure. Then, pipe back and forth to make your trees. Don't worry about being precise, just move quick and messily. That's what I did.
Immediately sprinkle some sprinkles on top (again, I was not precise, I just shook some over the tree). Work with one tree at a time until the tray is filled. Use a new disposable decorating bag each time you heat candy melts. Each bag will make about 10 mini trees.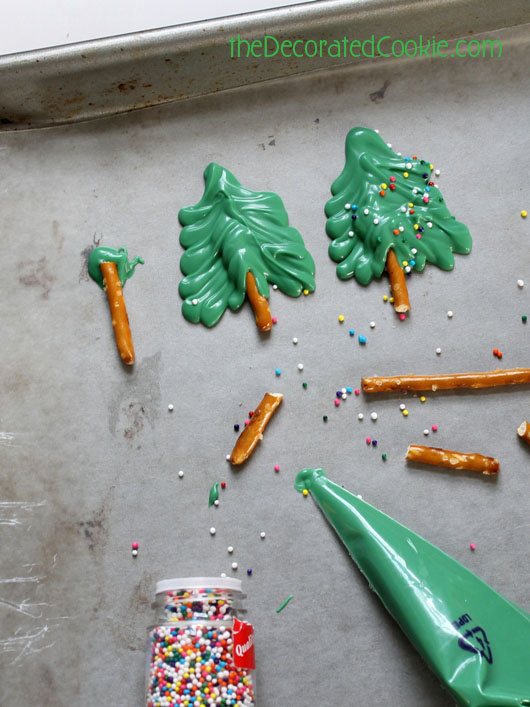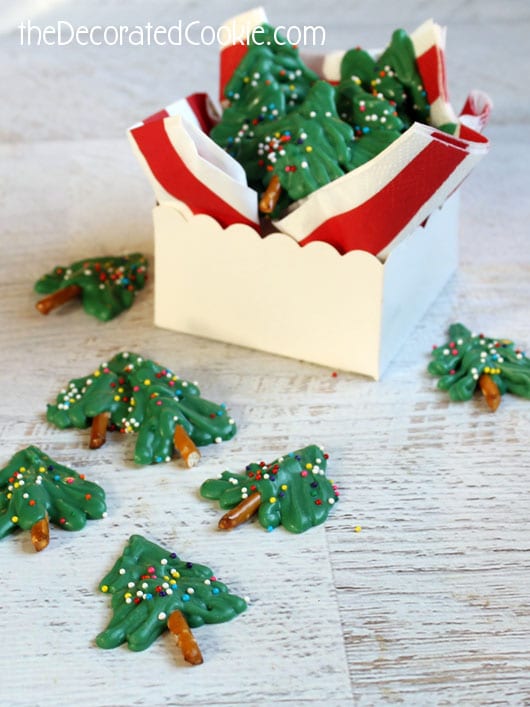 SUPPLIES: