Disclosure: *This post may include affiliate links. As an affiliate, I earn from qualifying purchases.


How to make snowflake and snowman OREOS using store-bought cookies, and how to draw a snowflake.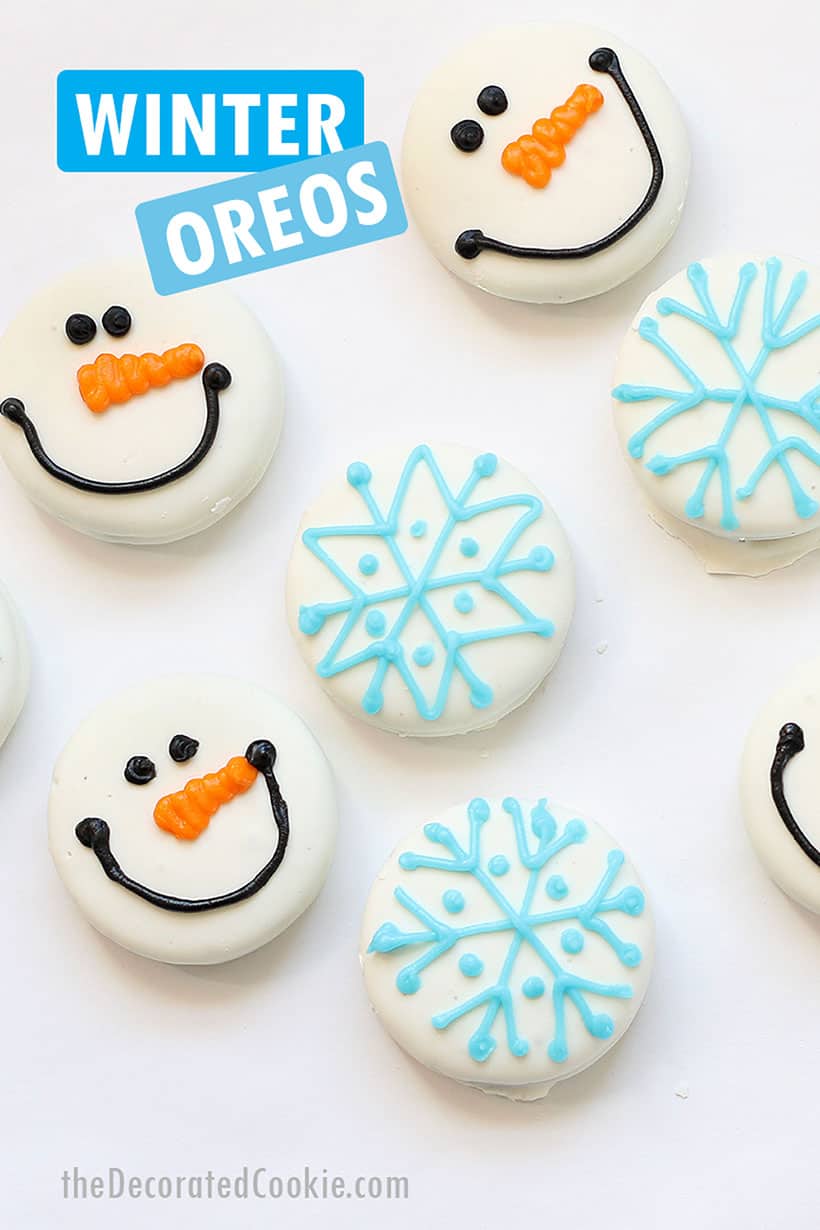 snowflake and snowman Oreos
These snowflake and snowman Oreos are a cute, fun, easy decorated treat idea for Winter, Christmas, or any party this time of year.
Using store-bought chocolate-covered Oreo cookies and some royal icing, you can make these treats in minutes.
These snowflake and snowman Oreos are incredibly easy to make… with white fudge covered Oreos.
I sure wish these seasonal treats were around all year.
You can cut out snowflake and snowman cookies, pipe and fill them all with white backgrounds.
I've done this. Hundreds, nay thousands, of times. But Oreo does the time consuming part for you.
And forgive the subject line if you think drawing a snowflake is kindergarten stuff, but I remember way back to my first snowflake cookie. It took awhile to get the configuration right. So I've included tips on this as well.
You can also decorate snowman and snowflake cookies. Or, use the Oreos to make melting snowmen.
Here are instructions to paint on Oreos to make Christmas cookies.
video
Here's a quick, 30-second video how to make these cuties.
For full how-tos, see below!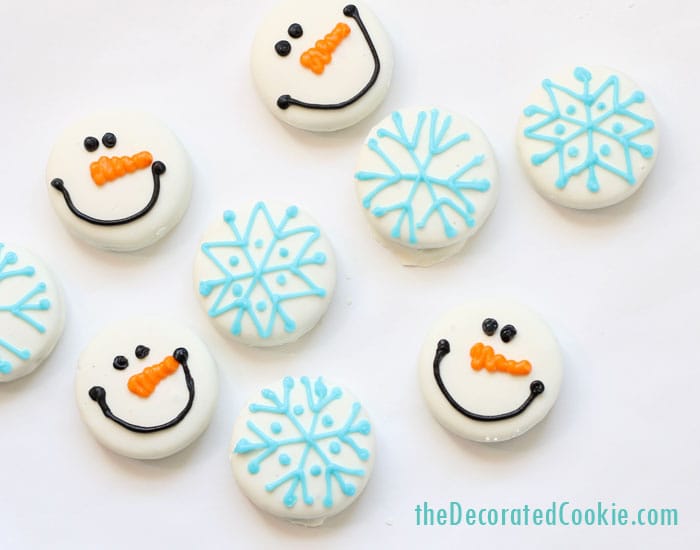 SNOWFLAKE and snowman OREOS
you will need:
white fudge covered oreos
1 decorating bag
1 coupler
1 rubber band
1 size "2" tip
Americolor soft gel paste (Sky Blue) *
Royal icing (recipe here)*
notes on supplies
You can get the decorating bag, coupler and tip at any major craft store. You can of course use any coloring, like those found in craft stores, but I prefer Americolor. I included a frosting recipe, but you can use your own or store-bought, too. For tips on finding cookie decorating supplies, click HERE.
the only step:
Prepare a frosting bag with a size 2 tip (use the instructions on the frosting bag box) and fill with light blue frosting. Close tightly with the rubber band.
Pipe snowflakes on Oreos. (See below for "How to Draw a Snowflake.") Let set at room temperature overnight.
SNOWMAN OREOS
you will need:
white fudge covered oreos
2 decorating bags
2 couplers
2 size "2" or "3" tips
2 rubber bands
Americolor soft gel pastes (Orange and Super Black)
frosting
see above for notes on supplies
to decorate:
Prepare two frosting bags using the bags, couplers and size 2 tips.
Fill one bag with orange and one bag with black frosting. Close tightly with the rubber bands.
Pipe the smiley face with the black. Pipe the carrot with the orange.
For carrot, I start at the middle of the circle and squiggle up and down, back and forth towards the edge of the circle, trailing off at the end to form a point.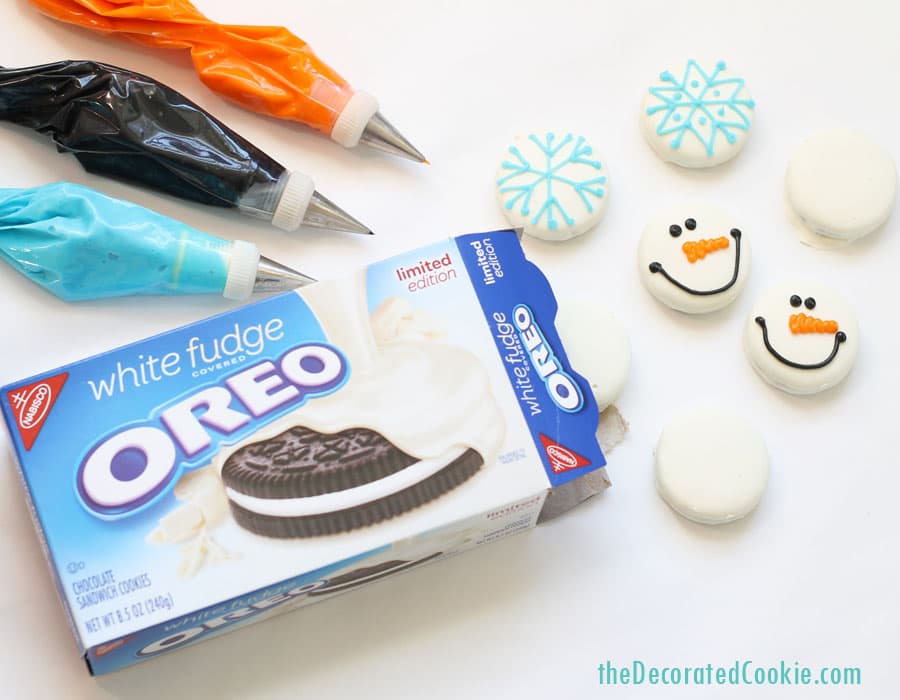 How to Draw a Snowflake
The secret to drawing a snowflake is starting with a strong base: 3 lines (to make 6 spokes). That's it.
You draw an "X" and then draw a line through the center horizontally.
From there, you can just add your details, using the same details–"V"s, diamonds, loops or dots–in each of the 6 sections.
The pictures below show some ideas (to the right of each snowflake are the shapes I used.)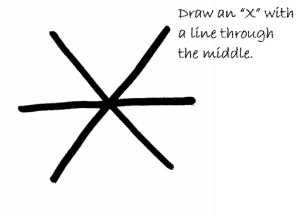 Maybe we can beg Nabisco to keep these white-fudge covered Oreos ALL YEAR LONG!