Disclosure: *This post may include affiliate links. As an affiliate, I earn from qualifying purchases.


25 awesome Oreo dessert recipes.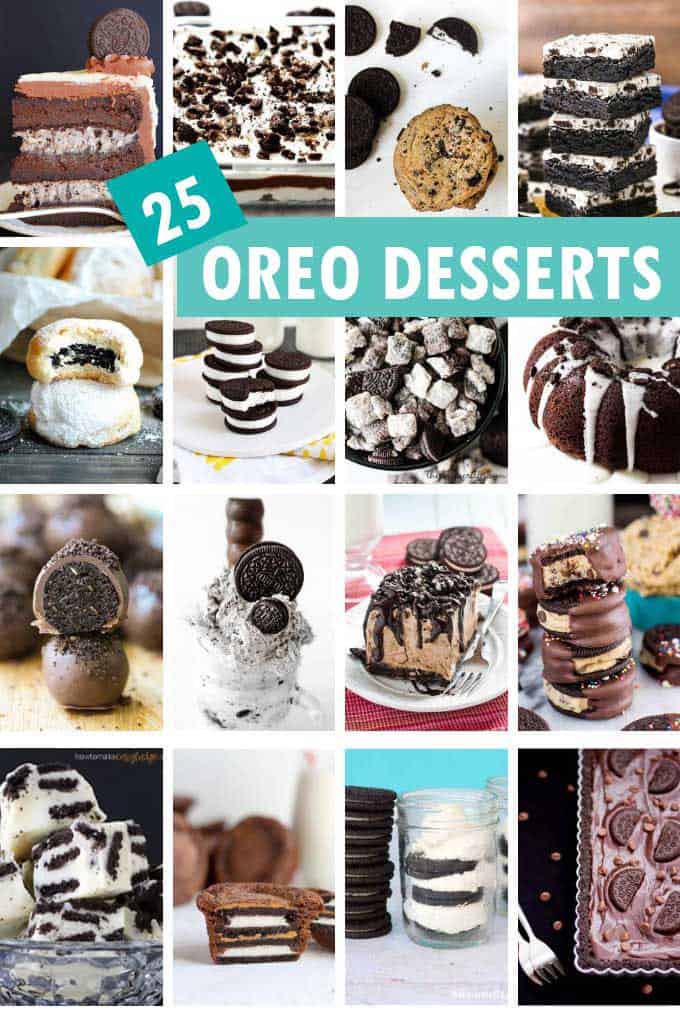 Ah, the Oreo cookie. Who doesn't love these famous chocolate and vanilla creme sandwich cookies? If you find yourself with a sudden abundance of the treat, and need some Oreo dessert ideas, here are 25 recipes using Oreo cookies you might like.
Oreo cookie history
How did we even get so lucky to be able to make Oreo dessert recipes?
Did you know the first Oreo cookie was sold in 1912 to a grocer in Hoboken, New Jersey. Created by the National Biscuit Company (Nabisco now), it was first dubbed "Oreo Biscuit," renamed to "Oreo Sandwich" in 1921, changed to "Oreo Creme Sandwich" in 1948, and finally named "Oreo Chocolate Sandwich Cookie" in 1974.
more fun food roundups
Oreo dessert recipes
Here are 25 recipes that use Oreo cookies.