Disclosure: *This post may include affiliate links. As an affiliate, I earn from qualifying purchases.


A roundup of 30 awesome Halloween ideas to make the holiday spooky fun.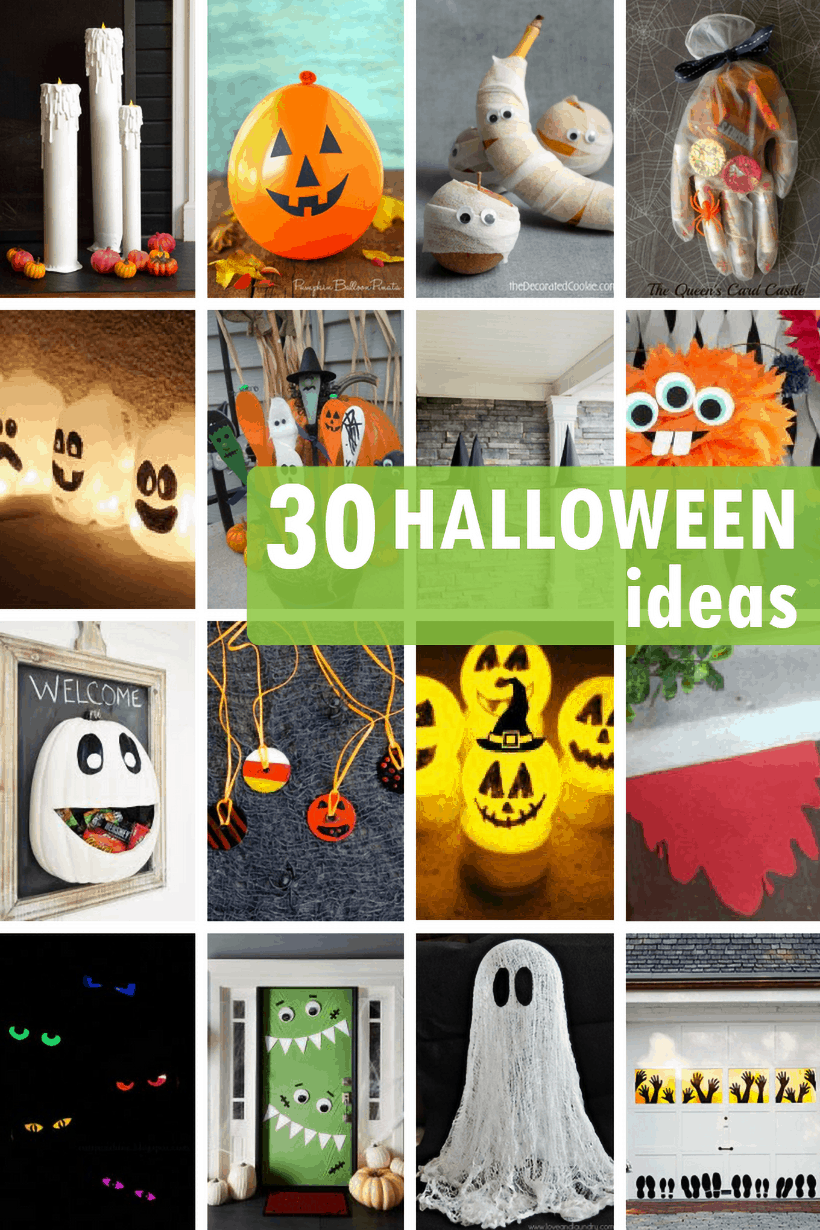 Halloween ideas
Every year I say, "This is the year we're going nuts for Halloween!" And every year I do maybe two things I see on Pinterest. If that. But this is the year. This is the year I'm doing THREE things I find on Pinterest. Maybe. I mean, geez, I'm just so busy. This roundup of awesome Halloween ideas is to get me motivated to be craftier this year. How about you? Do you go bonkers on Halloween? Or are you more subdued?
more Halloween ideas
Need more ideas for Halloween? You might also like this roundup of 40 Halloween cupcakes or this roundup of no-carve, painted pumpkin ideas. Or these easy zombie mason jars. Check out my collection of Halloween FOOD ideas on Pinterest and my Halloween Ideas on Pinterest.