Disclosure: *This post may include affiliate links. As an affiliate, I earn from qualifying purchases.


A roundup of 20 crayon art ideas for kids and grown-ups.
awesome crayon crafts
What to do with all your kids' old crayons? (And in some some case, with boxes of brand new crayons, because that's what the instructions entail. Apologies for that expense.) Make crayon art!
Melted crayon art, crayon crafts, it's all colorful, fun ways to use crayons for something other than drawing.
These crafts are for both kids and grown-ups. (Or teens and tweens who enjoy handmade crafts.)
more fun roundups
If you like this roundup, you might like:
crayon art
Years ago, this melted crayon thing hit the pinterest scene and started a trend. I created this crayon wall art for my daughter's rainbow-themed bathroom.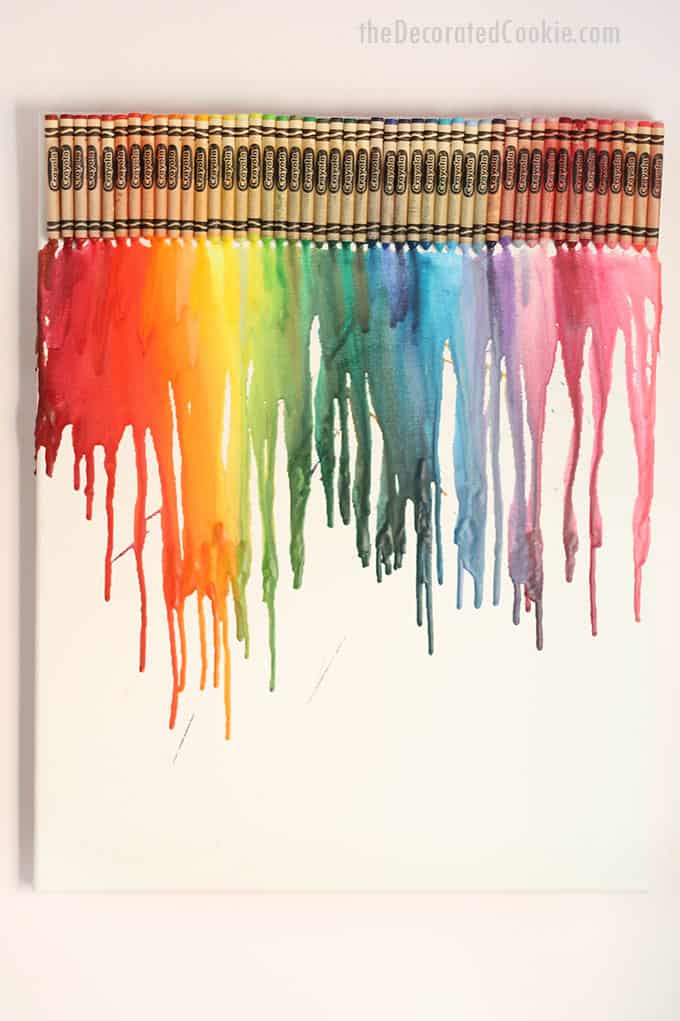 how to make melted crayon art
you will need:
what to do
Plan your design. Glue the crayons to the canvas. You may choose to leave the paper wrappers on or off.
Rest the canvas against a wall in an area covered with newspaper or other scrap paper. (I still have crayon wax on my wall, so I advise doing this outdoors if possible).
Use the hair dryer, pointing a bit down over the crayons, until the crayons melt and begin to drip down the canvas. Try and use the lowest setting possible at first, as the air will blow the wax around a bit. Let dry completely.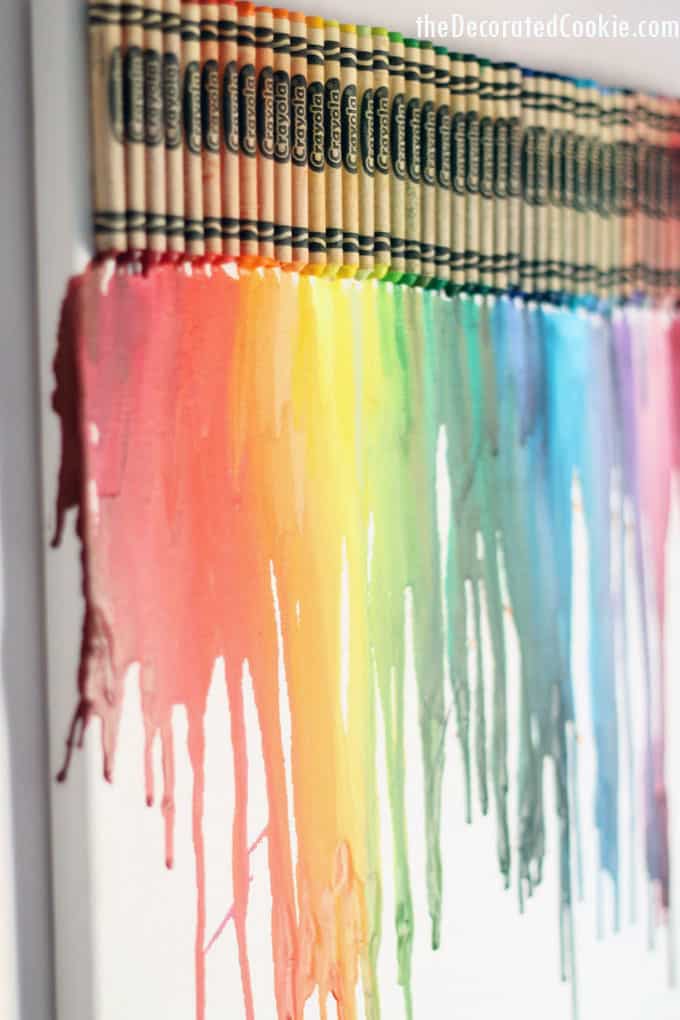 melted crayon art and crayon craft ideas