Disclosure: *This post may include affiliate links. As an affiliate, I earn from qualifying purchases.


A roundup of 30 fun food for kids ideas to keep them busy.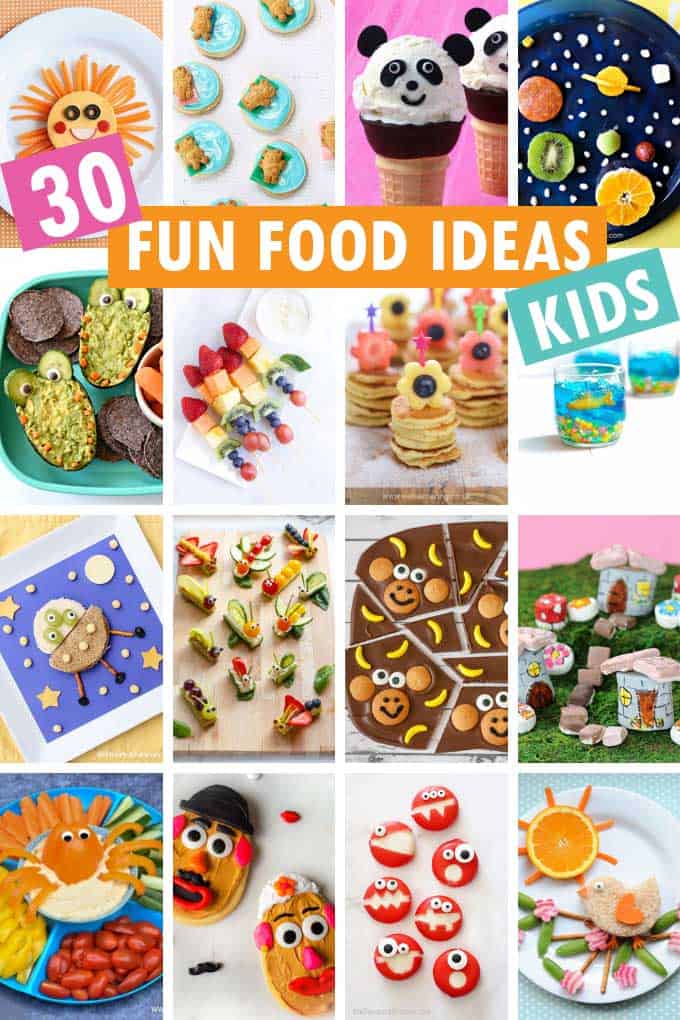 I write this post in the midst of the coronavirus lock-down, wherein I'm searching for literally anything to keep my kids busy. But these fun food ideas will last far beyond a virus, I hope, and will get your kids in the kitchen for a creative diversion.
If you're looking for healthy snacks, check out this roundup of fun vegetables for kids. To decorate cookies with kids, check out this post. And check out this recipe for edible marshmallow paint.
fun food sites for kids
Here are a few of my favorite creative snack creators.
the roundup