Disclosure: *This post may include affiliate links. As an affiliate, I earn from qualifying purchases.


This roundup of fun, decorated summer cookies is filled with clever cookie art for the season.
Summer is in full swing, complete with the burning sun, humidity, fireflies, kids complaining… and BBQs, pool parties, beach parties. Our house is more of the former than the latter, but we have a few festivities to host and attend.
This summer cupcake ideas roundup is great and all, but I don't want my dear cookies to feel left out, so I had to collect summer cookies, too.
So here is a roundup of 20 decorated summer cookie ideas from my blog and around the web, perfect for making in your nice, cool, air-conditioned kitchen and bringing to any summer-themed event.
summer cookies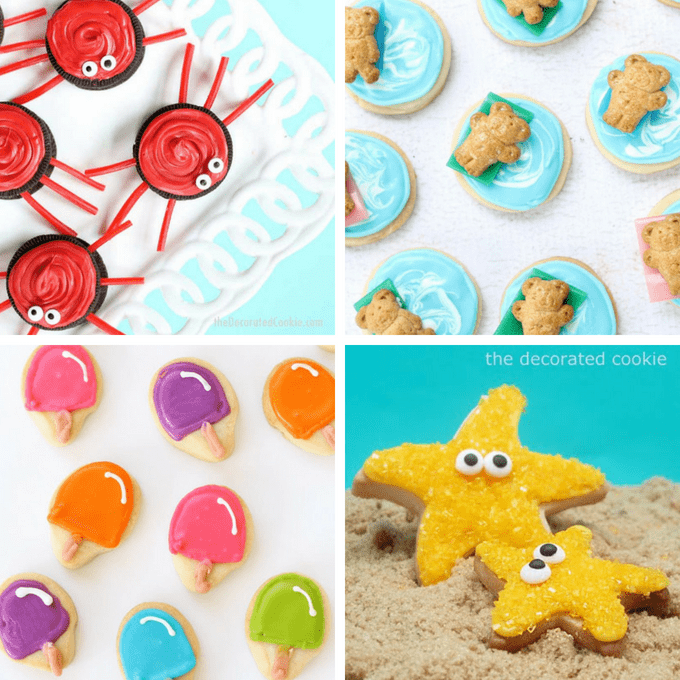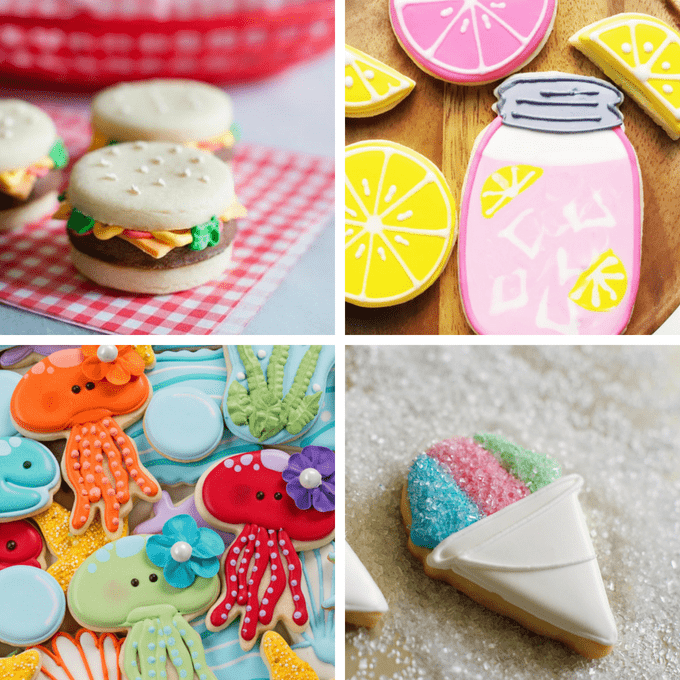 I love these cheeseburger cookies from Bake at 350.
Some refreshing pink lemonade… cookies, by Best Friends for Frosting.
These jellyfish cookies from the Bearfoot Baker are adorable.
How to make awesome snow cone cookies, at Parade.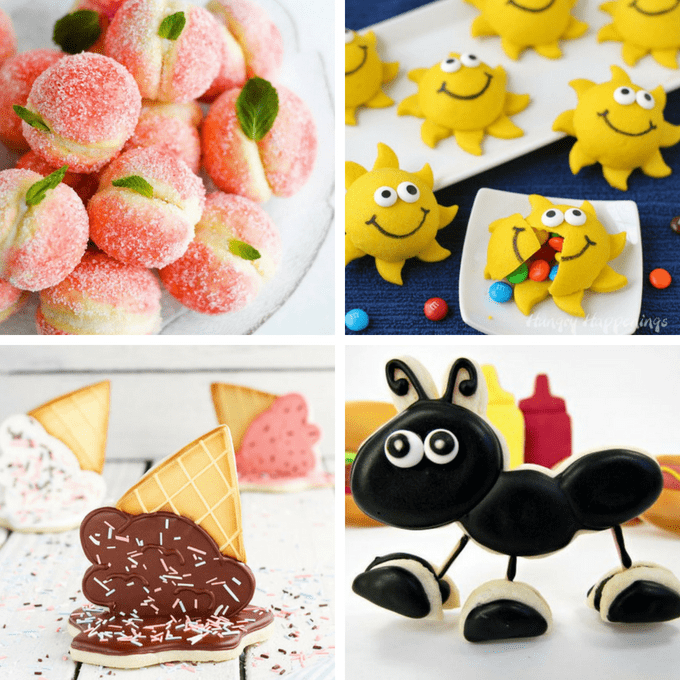 These 3D peach cookies by Sugar Salted are clever and gorgeous.
Happy candy-filled sun cookies by Hungry Happenings say summer.
Ohmygosh. Melting ice cream cone cookies by The Bearfoot Baker.
These standing ant cookies are more favorites from The Bearfoot Baker.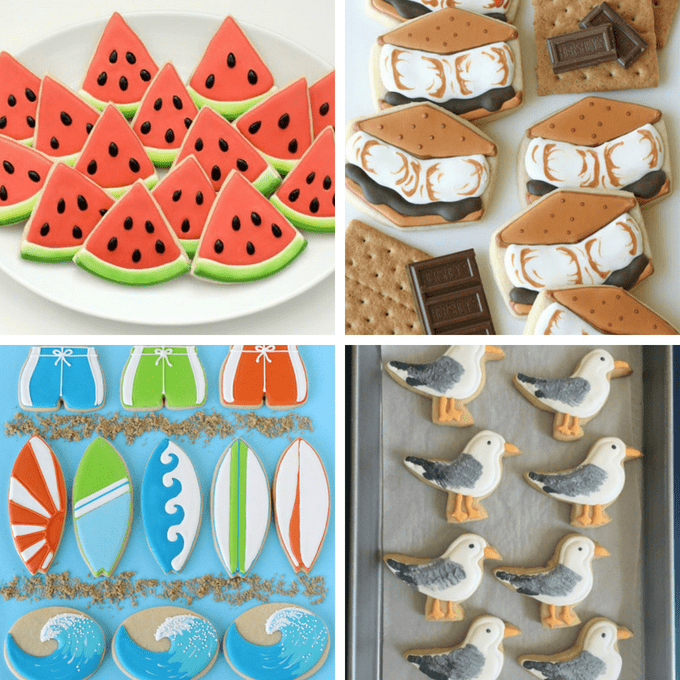 It's not summer without watermelon! Cookies by Sweet Sugarbelle.
Or s'mores! Cookies by Glorious Treats.
Hitting the beach? Make some surfing cookies, at Glorious Treats.
And cookies won't try and steal your sandwich! Seagull cookies from A Baker's House.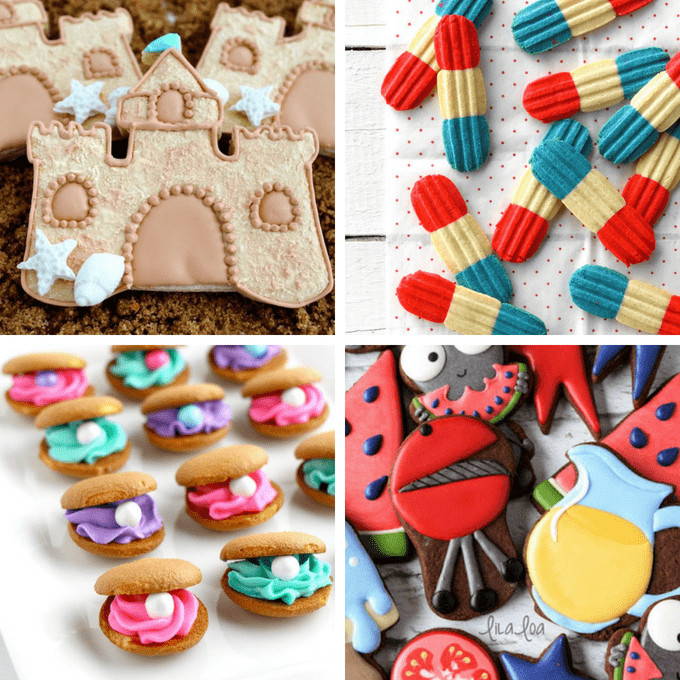 Build sandcastles! Find the how-tos to decorate sandcastle cookies at Moms and Munchkins.
Rocket pops in cookie form! From Taste of Home.
Turn Vanilla wafers into clam shell cookies, at Momdot.
'Tis the season for grilling! Make grill cookies at Lila Loa.