chocolate turkey pops
I hope you can tell these chocolate turkey pops are actually supposed to be turkeys. I omitted some of the finer details that compose the bird for the sake of easy decorating. I quizzed my 7 year old, and she figured it out. Plus, if you serve these at or around Thanksgiving, I'm pretty sure folks will get it. If not, you need smarter friends. Just sayin'. Or just put a label on them that says "chocolate turkey pops for Thanksgiving."
Oh my how far we've come from the first Thanksgiving when now turkeys come in candy on sticks.
turkey food ideas
Need more fun food ideas for Thanksgiving? Check out these turkeys.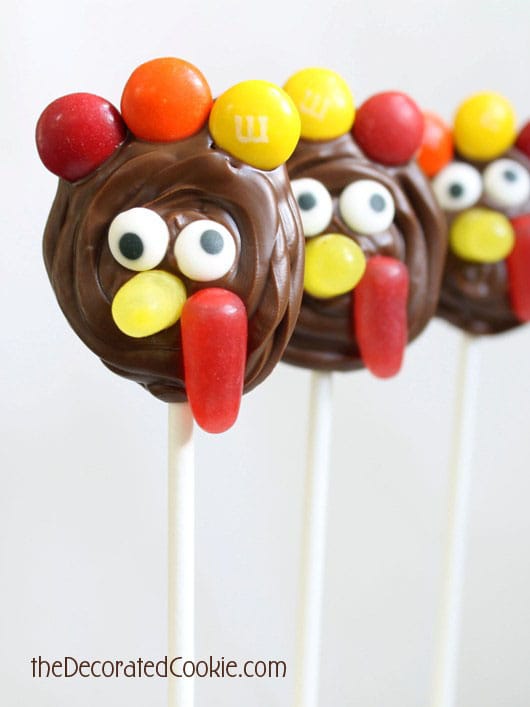 how to make chocolate turkey pops
you will need:*
chocolate candy melts
disposable decorating bags
lollipop sticks
candy eyes
M and Ms
Mike and Ike's candy
*Find the candy melts, disposable decorating bags, lollipop sticks and candy eyes in the craft store.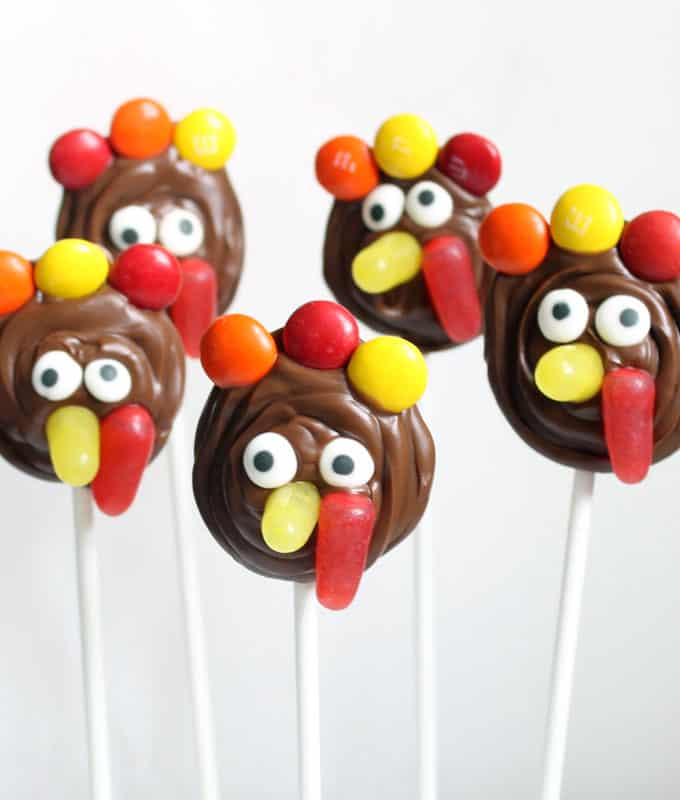 what to do: Line a baking tray with wax paper or parchment paper and set aside. Have ready red, orange and yellow M and Ms for the feathers, candy eyes, and yellow and red Mike and Ike's.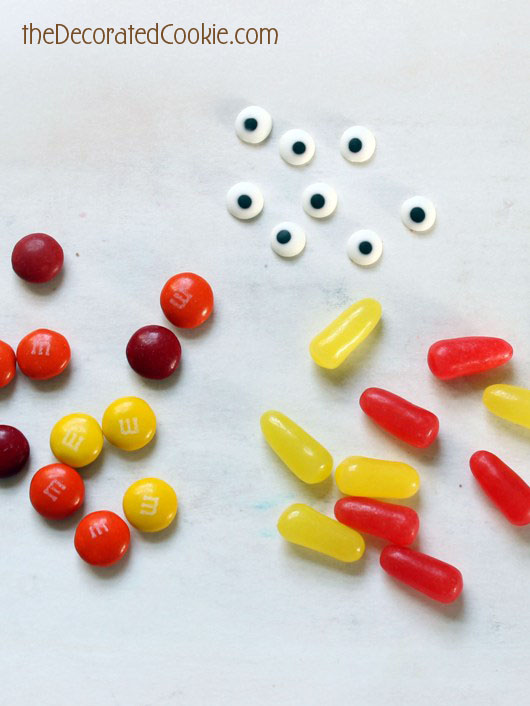 Place 1/2 to 3/4 cup of chocolate melts in a disposable decorating bag. Melt in the microwave at 70 percent power for 90 seconds. Massage and continue to microwave in 15 second intervals just until melted. Melting chocolate can get very hot quickly, so use caution. If you prefer, melt the chocolate in a microwave-safe bowl and pour into the decorating bag.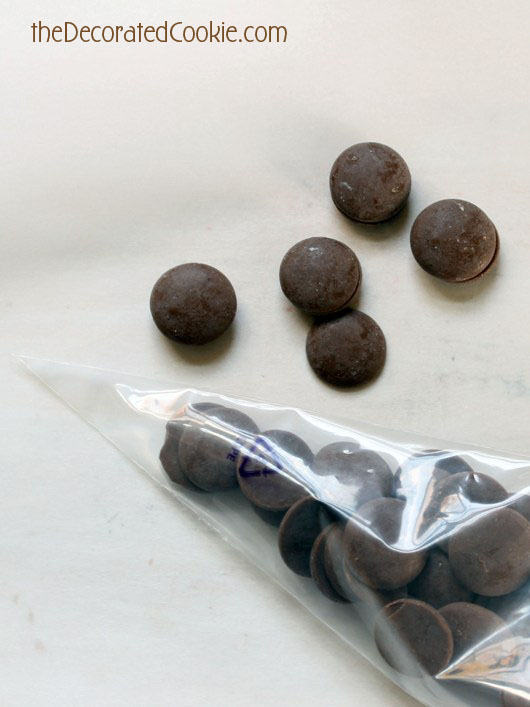 Snip 1/4 inch from the tip of the decorating bag. Work with one pop at a time. Pipe a dot on the baking tray. Rest a lollipop stick on top. Then pipe a circle about 1 1/2 inches across on top of the dot. Immediately place two candy eyes, the beak, the wattle and three M and Ms for the feathers on the chocolate circle. Fill the tray and let set about an hour.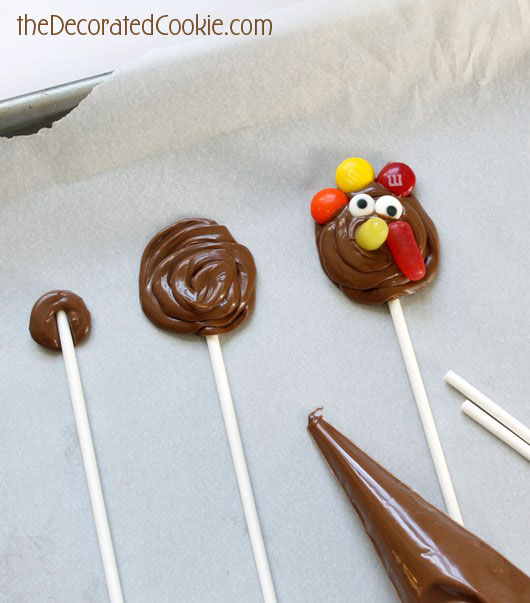 SUPPLIES: